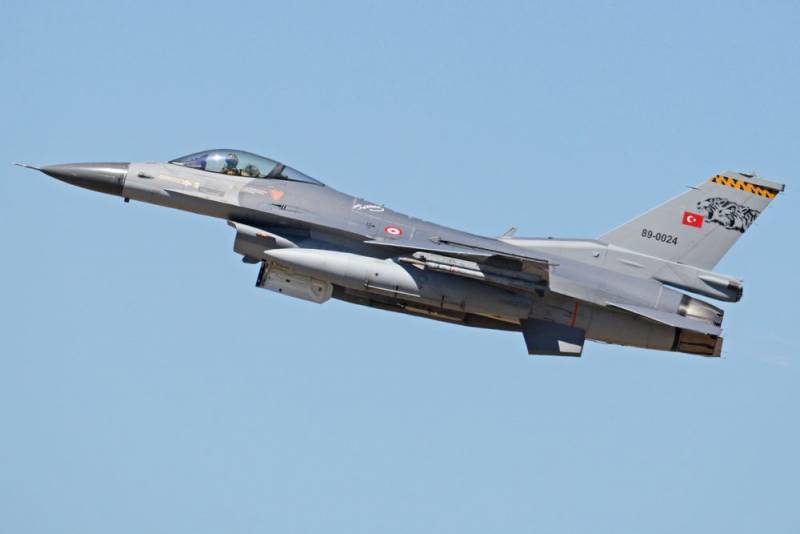 In the northern part of the Aegean Sea, there was an incident involving the Greek and Turkish military. Turkish media reported that four fighters of the Greek Air Force "attacked" the Turkish research vessel TCG Çeşme in the specified water area.
From the words of the Turkish military, it became known that the Greek planes pursued the said vessel and even used electronic suppression against it in order to disrupt the operation of the ship's radar. After that, an order was given to intercept the Greek aircraft by Turkish Air Force fighters.
Four F-16 fighters of the Greek Air Force endangered the TCG Cesme, which was conducting research in international waters in the north of the Aegean Sea. One plane fired a blank projectile 3,7 km from a Turkish vessel
- in chorus inform the Turkish media.
The Turks emphasize that they did not violate anything, and the Greek planes were at a dangerous distance from the ship, showing aggression, so Ankara was forced to use force from its side. The Turks insist that the Greeks refuse to negotiate and dialogue, taking an uncompromising position on the issue of the mutually beneficial division of the Aegean Sea resources between the two neighboring countries.
At the same time, the Greek side calls the Turks provocateurs and categorically rejects information about their aggressiveness. Athens claims that a Turkish ship was carrying out illegal activities in the waters of the Greek island of Lemnos, which was the reason for this incident.