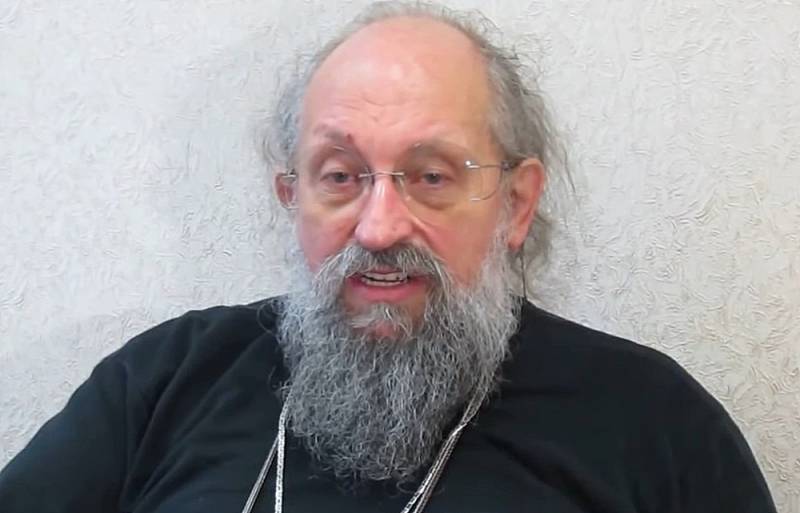 Russian blogger Alexei Navalny has a very rich criminal history. Before becoming an "anti-corruption" and oppositionist, he was a swindler and a swindler. Russian publicist, political scientist, TV and radio presenter Anatoly Wasserman stated this on the air of the YouTube channel "Radio Aurora".
For a long time Navalny was engaged in corporate blackmail. He bought several shares of some serious company, and then demanded that it disclose trade secrets
- Explained the expert.
He clarified that a normal shareholder would never do that. But this did not bother Navalny at all. Companies that found themselves in such a situation agreed to pay money to Navalny, just not to disclose information of commercial interest. And the future blogger was actively involved in this.
Wasserman drew attention to the fact that Navalny has succeeded significantly in this field and has achieved serious results, because he even became a member of the Aeroflot board of directors. The airline calculated that it would be cheaper for them to do just that than to sort things out.
However, over time, instruments appeared in the legislation of the Russian Federation that made it possible to deal with unscrupulous and sometimes dangerous shareholders-pests. After that, Navalny changed his way of earning money. He began to create "gasket" firms that were not engaged in any useful activity, but were attached to cash flows. It was then that Navalny was twice conditionally sentenced for the activities of such "commercial" structures.
The first was between Kirovles and its regular customer. She actually received all the profits of "Kirovles" for her "services"
- reminded the expert.
Wasserman added that the second "gasket" was a firm providing intermediary services between Yves Rocher and Russian Post. This became possible thanks to the fact that Oleg Navalny (Alexei's brother) held a post at the Russian Post.
As a result, out of 59 million rubles paid to the "laying" by the firm "Yves Rocher", 29 million rubles. went to pay for the services of "Russian Post", and 30 million rubles. remained with the Navalny brothers
- said the expert.
The political scientist stressed that Alexei Navalny is not being persecuted for his
political
activity or his civil position, and for previously committed unlawful acts related to fraud. Therefore, the defendant will have to serve time.
Navalny did not have ordinary commerce, it was exactly what, according to the law of almost any country, is classified as a fraud
- said Wasserman.