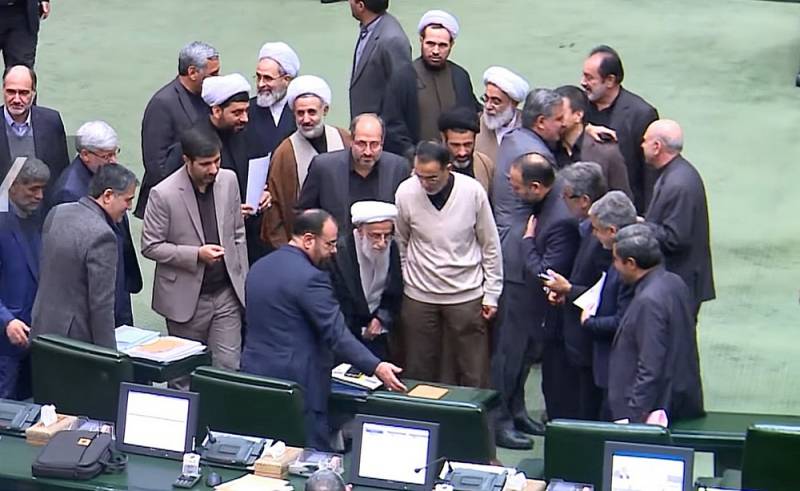 On Monday, February 22, the Iranian parliament discussed the country's draft budget for next year. During the meeting, the deputies approved the idea of ​​a $ 5 billion loan, which Moscow can provide to Tehran for the construction of infrastructure and railways, as well as for financing nuclear and alternative energy programs.
Plans for Russian loans to Iran were discussed back in 2019. Then the possibilities of Russian investments in the oil and gas industry of Iran were considered. Now the question has moved off dead center. In fact, this loan, if provided by Moscow, will mean nothing more than a kind of support for the ruling regime in Tehran amid a difficult
economic
situation related to anti-Iranian sanctions.
Meanwhile, in early February, the media learned about the likelihood of Moscow presenting a new loan for Minsk, the amount of which will amount to about $ 3 billion. In 2020, against the background of demonstrations in large cities of Belarus against the background of the victory of Alexander Lukashenko in the presidential elections, the Russian Federation has already provided Belarus with 1,5 billion dollars.
The funds that were planned to be allocated for investments in the Belarusian nuclear power plant can be used for a new loan to the Belarusians. In 2011, Russia allocated $ 10 billion for this purpose, but in 2019 Lukashenko noted that the construction cost of the facility could be about $ 7 billion, and at the end of September last year Belarus used only $ 4,5 billion of the money provided by Russia.
According to sources, the parties are very close to an agreement on the allocation of additional funds to Belarus. And if there are no questions regarding the loan to brotherly Belarus, and besides, at the expense of previously provided funds, then issuing $ 5 billion to Iran against the background of the near-crisis situation in the Russian economy, as well as the upcoming large-scale programs of national projects, seems very irrational.
For example, 370 billion rubles can provide the whole of Russia with ultra-modern multifunctional medical centers, similar to the one that was recently erected in Crimea (GBUZ RK "Republican Clinical Hospital named after N. A. Semashko." The project cost the Russian budget almost 9 billion rubles), thus, once and for all, closing the problem of lack of quality medicine in the country.