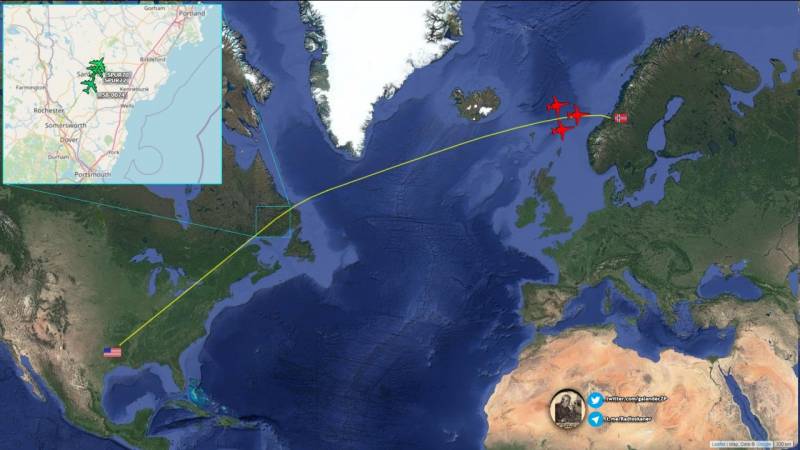 Three B-1B bombers from the Seventh Bomber Wing arrived at the Norwegian base Erland from the American Dyes Air Base near Abilene, Texas, as part of the first combat deployment near the Northern Sea Route.
A number of media outlets reported about such plans of the Americans back in January of this year, indicating that in February, four Rockwell B-1 Lancer supersonic strategic missile carriers may arrive at the Norwegian air base. According to experts of the publication of the Dutch Aviation Society Scramble, the United States is thus trying to increase its military influence not far from the borders of Russia - at the gates of the Northern Sea Route.
The Erland airbase, located in the center of Norway, has a runway length of 2714 meters and has four parking spaces for large aircraft.
The 332nd Squadron of F-35A Lightning II stealth fighters and the 330th squadron of Sea King Mk43B helicopters are stationed at Erland.
In September last year, the 345th squadron of American bombers, which arrived here via the North Pole, was stationed at the Norwegian air base. US aircraft conducted joint maneuvers with the Norwegian Air Force.