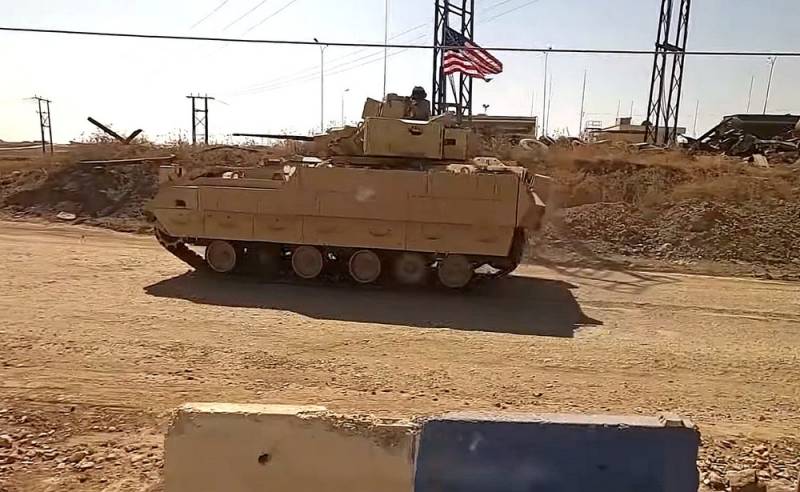 The armed forces of the Syrian Democratic Forces (SDF), backed by the United States, steal about 140 barrels of oil every day from fields in the northeastern part of Hasake province in the SAR. The Iranian agency Fars, citing sources in Damascus, reported on the scale of the theft of Americans and their subordinate forces in Syria on Monday 22 February.
Backed by Washington, terrorist groups are using cisterns in the Taramish region of Hasake province to illegally sell oil to Iraq. According to the governor of Gassan province, Halim Khalil, while Syrians suffer from hunger and cold, groups of militants subordinated to the Americans are plundering the country's national resources.
Last year, oil production in Syria reached 89 thousand barrels per day. Of these, about 80 thousand barrels were stolen
- said the Syrian Minister of Oil and Mineral Resources Bassam Tuome in early February.
That is, the US military and its allies in the person of the Kurds are stealing virtually all the oil in eastern Syria. This is not surprising, since the largest deposit of "black gold" in the Al-Omar SAR in the province of Deir es-Zor is under the control of the Americans.
Earlier, the Russian military department also pointed to the large scale of the plunder of the natural resources of Syria by the Americans in the territories of the country that they occupied. The hydrocarbons extracted from the Syrian bowels were sent for processing outside the republic.