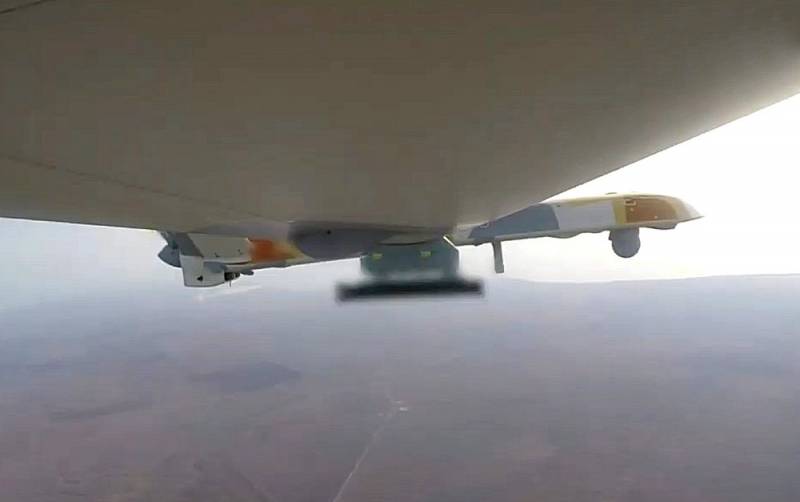 TV channel "Russia 1" published footage of the combat use of the latest attack drones "Orion". It is noteworthy that the Russian UAVs operated not from the Khmeimim airbase, but from the Al-Tiyas airfield of the Syrian air force (T4).
Et-Tiyas is located 4 km south-west of the village of Tiyas in the Homs province in the SAR, between Homs and Palmyra. It is the largest air base in Syria, located in a strategically important region of the country close to the road to Palmyra and close to the SAR gas fields that supply fuel to Syrian thermal power plants. In 2016, a new runway was built on T4.
The published footage also shows the Syrian MiG-25PD fighter-interceptors, which are deployed in the open air only on the T4.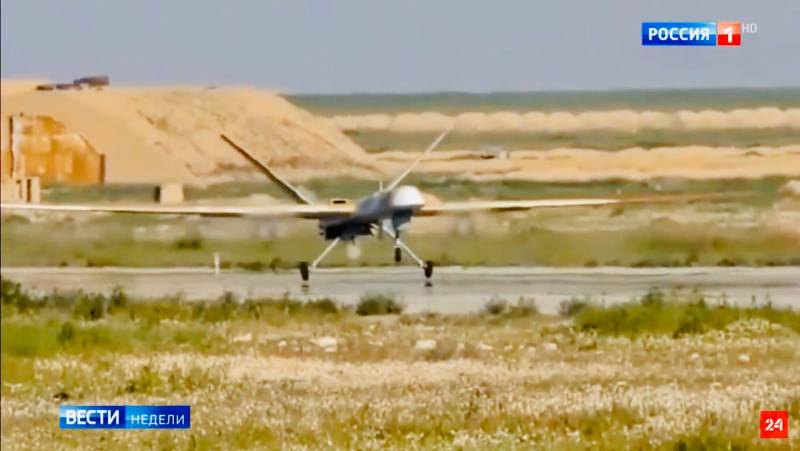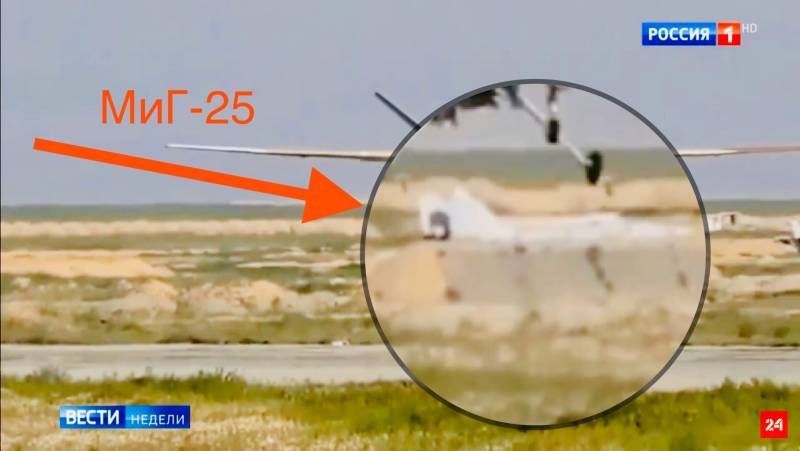 The grouping of the Russian air force made extensive use of the Et-Tiyas airfield during the fighting in 2019. Iranian military aircraft and its Ababil-4 drones also flew from the T3 airbase.
Russian UAVs "Orion" were first tested in combat in the Syrian sky in 2019. The takeoff weight of the export modification of the drone is 1000 kg, the mass of the combat load is 200 kg, and the range is 250 km. With a load of 60 kg, the drone can be in flight for 24 hours at an altitude of 7500 meters, developing a cruising speed of up to 120 km / h (according to other sources, up to 200 km / h).