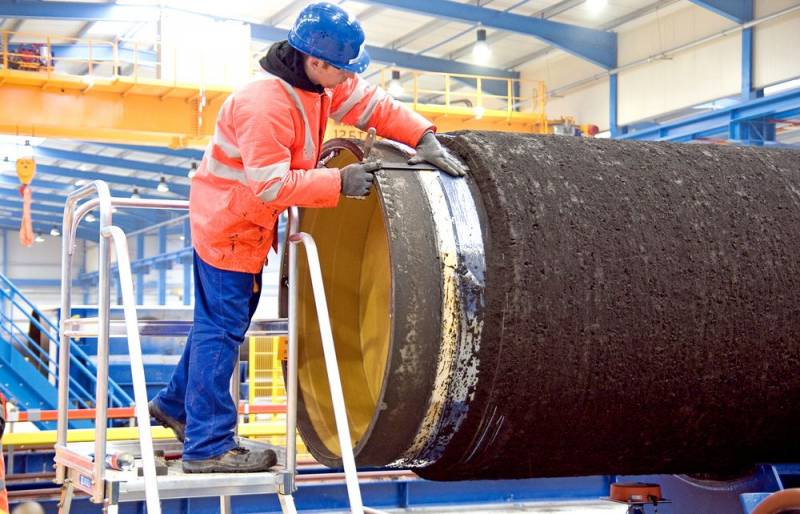 Given the recent
statement
French leader Emmanuel Macron, Paris began its strategic game with Berlin, and the Nord Stream 2 gas transmission project has a major role to play in this matter. Experts from Poland share this opinion.
For example, energy specialist Agata Loskot-Strakhota from the Center for Eastern Studies analytical organization, which makes forecasts for the Polish government, believes that Nord Stream 2 is a kind of instrument for France in the process of sorting out relations with Germany. This, in her opinion, is the reason for the volatile position of Paris on the pipeline.
France needs less Russian gas than other European countries
She specified.
The analyst explained that there are big disagreements in the energy sector in the European Union and France is using this to its advantage. She explained that Great Britain, Poland, Slovakia and the Baltic countries are categorically against the completion of Nord Stream 2, they worry that Russia will receive serious advantages, and diversification and energy security will be violated. They are also worried about the decline in the role of the Eastern European countries, due to the possible termination of transit through Ukraine.
Therefore, they are convinced supporters of reducing dependence on the Russian Federation and opponents of normalizing relations with Moscow.
She emphasized.
The expert added that France does not take a clear position on Nord Stream 2. Paris has its own nuclear power plants and gas suppliers from Africa.
In turn, an industry analyst at the Polish Institute of International Relations Bartosz Belischuk noted that France is wary of Nord Stream 2 and does not support it as unconditionally as Germany. He recalled that Total has invested in a Russian LNG project in the Arctic.
The French President calls for closer cooperation with Russia and invests in an LNG project. This demonstrates that Paris has a much more flexible position that it can use as a bargaining chip in bargaining with Berlin.
- summed up the Pole.