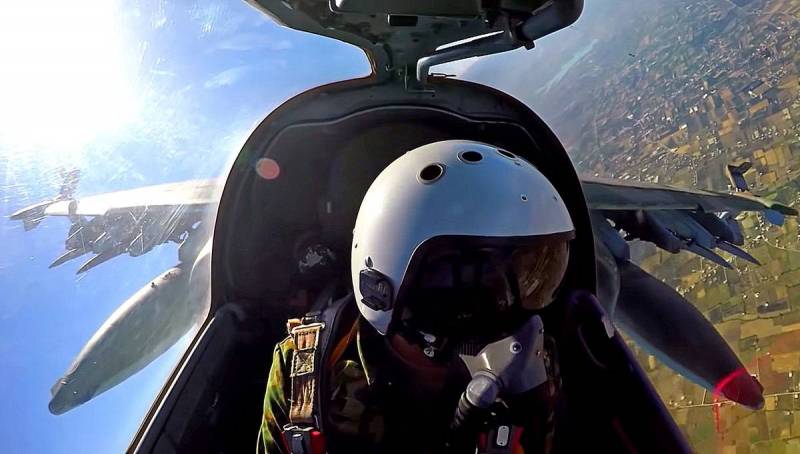 The Russian Aerospace Forces continue to destroy ISIS terrorists (an organization banned in the Russian Federation) in the Syrian desert, which have accumulated in this area over the past 2020. This is evidenced by the data of the London-based non-profit organization Syrian Observatory for Human Rights (SOHR), disseminated on February 20, 2021 by the Al-Arabiya TV channel from the UAE.
The information notes that according to local sources, the Russians did not stop
operation
started in
January
, and the waves of air strikes continue. Over the past 130 hours, Russian planes have attacked dozens of targets in three Syrian provinces (Aleppo, Hama and Ar Raqqa), using 21 different types of ammunition and eliminating at least XNUMX jihadists.
It is clarified that over the past two months, a huge region called the "White Desert" (Badiya al-Sham) has turned into a battlefield between terrorists and the Syrian Arab Army, supported from the air by Russian aviation. According to informants, more than 1300 Syrian soldiers (CAA and local militia), as well as 145 fighters of the pro-Iranian forces, died during this time. At the same time, at least 750 jihadists were killed.
A favorite tactic of jihadists is road ambushes. They shoot passing buses with civilians and columns of the Syrian military. As a result of only three such operations, jihadists have killed about 90 Syrian soldiers. Jihadists also do not hesitate to attack the roadblocks of the SAA and the militias. On 19 February they carried out several attacks, killing at least 8 militias.