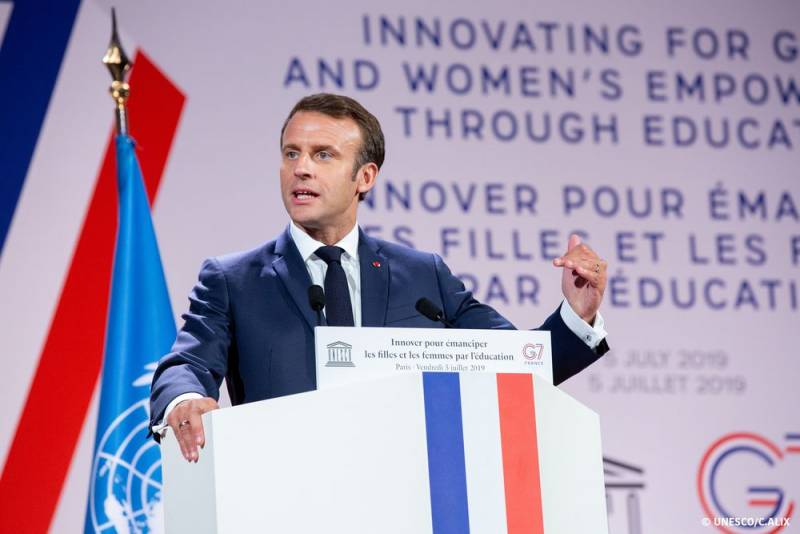 On February 19, 2021, the next Munich Security Conference took place. It was "lightning fast", because due to the COVID-19 pandemic it took place online and lasted only 3 hours, and not the traditional several days.
It should be noted that the views of the leaders of the most powerful Western powers began to diverge on the issue of the further expediency of the existence of the NATO bloc. For example, French President Emmanuel Macron entered into a correspondence dispute with his US counterpart Joe Biden on this matter.
The American president, who spoke at this event for the first time as the head of an American state, assured that Washington will remain fully committed to NATO and Article 5 of its charter, which provides for collective defense. He explained that the West is being attacked by Moscow, which wants to weaken the Alliance and the European Union, so the US is ready to defend the Europeans.
In turn, the French president drew attention to the fact that it is difficult to fight a structure that no longer exists. According to Macron, NATO cannot be called an actual organization, therefore everything connected with the Alliance needs to be rethought, writes the Financial Times.
He recalled that the West has created its own military
political
block for confrontation between the USSR and the Warsaw Pact Organization. However, they have ceased to exist long ago, but "senseless opposition" continues. Macron is confident that "the West has not digested the end of communism."
We continue to fight against ideology and organizations that no longer exist, as well as geopolitical logic that also no longer exists. <…> It must be admitted that solving these problems will take time
- added Macron.
In addition, Macron sharply criticized the work of the UN Security Council. He is convinced that "this body is no longer working as it should", i.e. unable to end regional conflicts. The French leader called the permanent members of the UN Security Council "crazy" for the fact that at one time they allowed "to replace it with competing regional formats."
Macron noted that a "revived" UN Security Council could ease tensions between the United States and China. He stressed that France, Great Britain and Russia are supporters of the resumption of normal interaction within the UN Security Council.