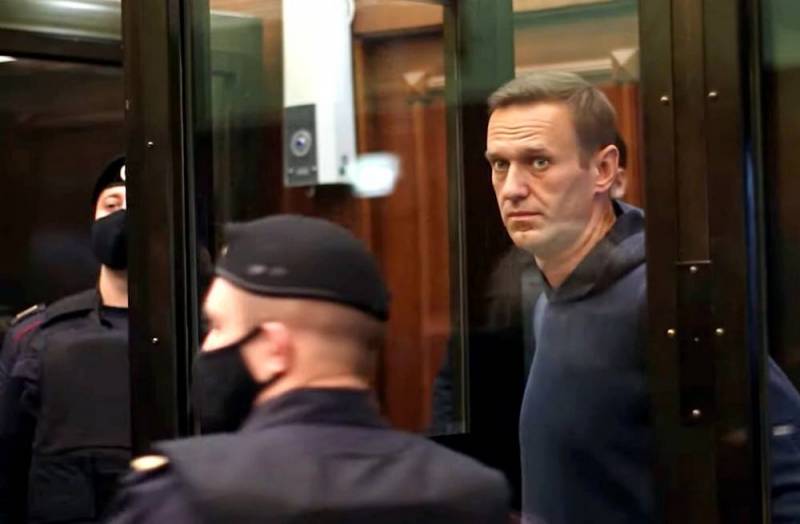 As soon as it has begun, the diplomatic war between Russia and the collective West comes to an abrupt end. Apparently, Europe was simply not ready for the Kremlin to rise to death for the interests of our oligarchs, threatening it with a complete break in relations. On such fundamental issues as the fate of Nord Stream 2, opposition leader Alexei Navalny with his presidential ambitions, and foreign assets of members of the Russian Forbes list, a compromise is being planned. Can this be considered a victory for Moscow?
Extremely "muddy" in all respects, the story of the poisoning of an opposition blogger-whistleblower could become a Rubicon, after which relations between Russia and the European Union would have deteriorated completely. It was already about personal Western sanctions against oligarchs especially close to the Kremlin, who actually own whole system-forming sectors of the Russian
economics
... Foreign Minister Sergei Lavrov did not diplomatically decipher what exactly he meant when he spoke of a complete break, leaving everyone else to speculate. Apparently, in Brussels and Berlin they thought about the worst, because the Europeans began to back down. According to the respected Bloomberg, if sanctions are imposed, it will be only against those functionaries who are directly involved in the case of Alexei Navalny. Our billionaires, apparently, will be taken out of the blow.
But why exactly did this happen?
At first
Moscow has chosen a rather good time to blackmail the EU by breaking off relations. Presumably, the diplomats explained through their own channels that cooperation in the field of energy could fall under the counterstrike. Yes, in the West, under the direction of the United States, they put obstacles against Russian gas pipelines, but Europe objectively needs domestic "blue fuel". Until 2050, Brussels has set a goal of complete decarbonization of its economy, but gas will still be needed for these transitional 30 years. In addition, the latest weather crisis in the American Midwest and South has demonstrated that a complete rejection of traditional energy in favor of green energy can lead to a real disaster. There is something to think about.
Secondly
As analysts at Bloomberg have rightly pointed out, breaking ties with Russia will be extremely disadvantageous for the West itself. Today the European Union is our largest trading partner. If cooperation is terminated for political reasons, the Kremlin will simply have no choice but to fall in front of China. The economic "weight categories" of the Russian Federation and the PRC are incomparable, Beijing will simply have to wait a bit until a crisis occurs in the domestic economy due to the impossibility of selling raw materials and other products for export, and pick up everything that interests it for the conventional "three kopecks." This, to put it mildly, will not attract allied relations; rather, it will be about gradually absorption. But why would the US and the EU need a geopolitical monster that could eventually emerge? No, it is not in the interests of the West to completely alienate Russia from itself; on the contrary, it is more profitable for it to keep it nearby on an "economic leash."
So what kind of compromises are being planned between Washington, Brussels and Moscow?
First of all, with regard to Nord Stream 2, the United States can give the go-ahead, and the gas pipeline will nevertheless be put into operation. In return, Gazprom will have to give guarantees of maintaining transit through Ukraine on a permanent basis after 2024. More about possible conditions we
told
earlier.
As for the Russian oligarchs and their assets, they will not be touched. What for? If their accounts, elite real estate and families are in the West, then this is the very "economic leash" through which the domestic "elite" can be pulled from time to time. The "switches" in the Navalny case will appoint ordinary law enforcement officers and judges who only performed their official duties.
The Navalny couple is even more interesting. Alexey himself will be in prison, it is possible that a new term will be imposed on him for something else, if a suitable corpus delicti is found. Under pressure from the West, no one will in principle let him go, since this will be a loss of face. The fate of the oppositionist is destined to become a "prisoner of conscience" and spend years behind bars, but such are sometimes the ways of public
policy
, but he is an adult and made his own choice. But his wife Yulia, who has already held a photo session in Germany in the style of "elections", remained at large. In other words, the Kremlin gets the seated Alexei Navalny, and the West gets Tikhanovskaya-2 in order to put pressure on the ruling regime in Russia in the future.