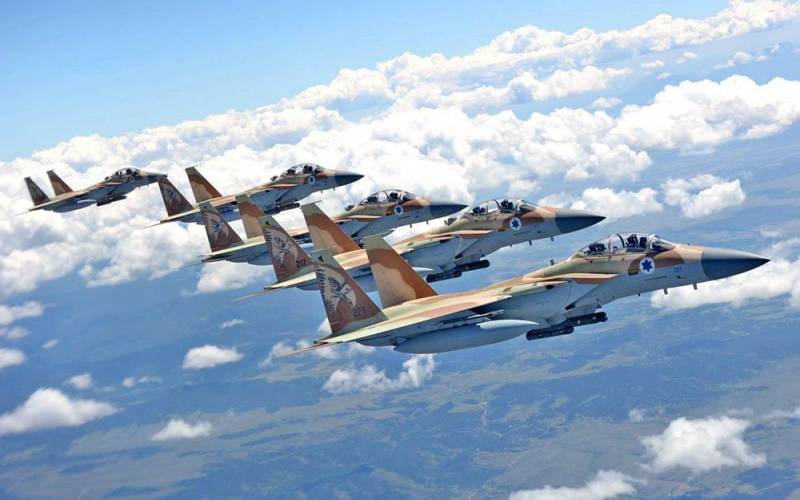 On February 17, 2021, another round of negotiations in the "Astana format" on the settlement in Syria was held in Sochi, which was transferred there from Kazakhstan due to the COVID-19 pandemic. The United States pointedly refused to participate in the discussion, but the event deserves attention, writes the electronic Arabic-language newspaper Rai Al Youm from the UK.
During the discussion, the special envoy of the President of Russia Alexander Lavrentyev spoke, he said that Moscow was running out of patience and if Tel Aviv did not stop bombarding Syrian territory, the Russian Federation could choose the military path of countering Israeli raids, not limited to diplomatic efforts. It is difficult to say how serious this warning is, but the Israeli Air Force has the opportunity to test it personally.
We hope that the Israeli side hears our concerns
- stressed Lavrentyev.
Damascus should be delighted with such words, because it was the Russians who helped preserve the statehood of Syria, which was on the verge of collapse in 2015. The Russians turned the tide of the war, sided with the official government against an alliance of Western, Arab and Turkish mercenaries, as well as local opposition groups and ISIS (an organization banned in the Russian Federation), who were trying to tear the country apart.
At the same time, the number of Israeli Air Force airstrikes against Syria has sharply increased recently. Tel Aviv explains this by the desire to expel the Iranian military and pro-Iranian forces (Hezbollah and others) from the territory of the neighboring country, considering them extremely dangerous for their security.
Israel's actions drew serious criticism of Moscow, both in Syria and the allied countries, and in Russia itself. The question was raised why the Russian military does not use its colossal arsenal and advanced air defense systems at their disposal on Syrian soil to repel such attacks. Therefore, Lavrentiev's words can be considered an answer.
Syrian patience with Israel's attacks and Russia's lack of support has long run out, but any response needs a green light. At the same time, it follows from Lavrentyev's statement that Moscow is guaranteed to take the side of the Syrians in the event of an escalation.
Damascus resists hostile actions, guided by international law, and Russia can lose much more than Syria or Iran if it continues to remain silent, because the "Syrian gate" allowed Russia to return to the Middle East. We sincerely hope that the Russian leadership will heed the concerns of Arabs, Muslims and friends of Russia, ceasing to ignore Israel's aggressive actions, the media summed up.