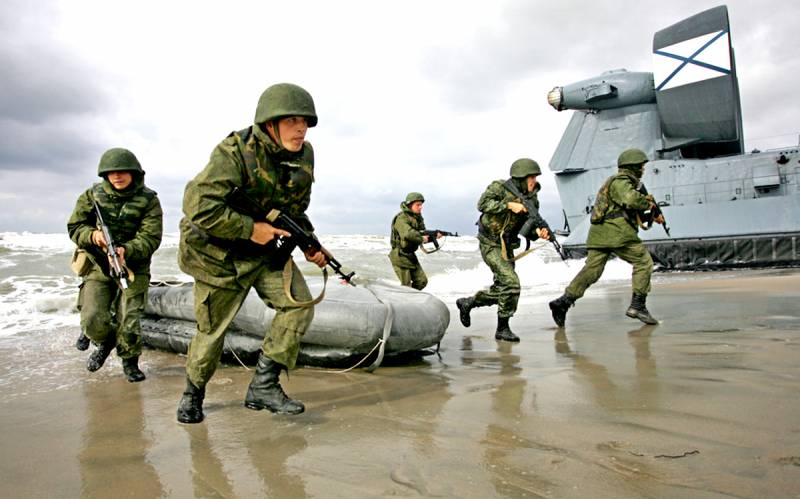 Finland continues to discuss the results of the visit of the foreign minister of this country Pekka Haavisto to Russia. In particular, the portal Verkkouutiset.fi devoted a short article to this. This publication also touched upon the topic of the possible accession of the Suomi country to NATO.
It is emphasized that Helsinki can become a full-fledged member of the alliance when it considers it necessary for itself.
Some comments from Finnish users:
Dear Finnish patriots, never again believe all this, who are from the other side of the border that throughout their history have attacked their neighbors and took their lands, and are now ready to do it again. Freedom and independence were bought at a high price, both by the fallen defenders of our country and by the reparations we paid. Let go of humiliation and fear before it's too late [...]

- called Risto Nykänen.
But what about the arrests and imprisonment of Assange and the leaders of the Catalan independence movement? What has been done about these human rights? […] Navalny is constantly in the spotlight in the West, but the EU's own human rights crimes are hushed up. Send the hypocrites into the forest!

- comments Arja Röpelinen.
Catalonia is not a neighboring country or a potential military threat to Finland, which we have fought 33 times throughout our known history, and Catalonia has never attacked its neighbors

- Jouni Laari answers her.
An excellent, erudite and heartbreaking commentary on Finland's NATO membership. Okay, glorious Arya, continue on the same pattern. Humor is also needed in these difficult times

- Seppo Paavilainen scolds in response to user Arja Röpelinen.
They always say that Finland should behave with restraint with Russia, because we, they say, have a common border of 1300 km long. But then why does Estonia, although its army is small, speak so boldly, without fear of Russia? Answer: It is NATO that gives Estonia the freedom to be itself. And Finland constantly has to please Russia. It doesn't matter if we have a border of 100 or 1300 km, because if Russia wants something, it is control over the Aland Islands and a few other places in the south [...]

- believes user Ari Yli-Teevahainen.
Only NATO can provide Finland's true security and joining it does not require a nationwide vote, because the people are too stupid to resolve such an important issue [...]

- reminds the reader Juha-pekka Naukkarinen.
Yes, Russia knows all this. […] And we are on the front lines again, as before. The US assisted the Soviet Union when the Finns partnered with Hitler in an attempt to create Greater Finland. Will it now be possible to build Sur-Suomi so that the border runs along the Pacific Ocean? After all, some have such a desire

- Timo J Laihinen states.
Russia is playing tough, but it will suffer if it continues like this

- warned Niilo Kaikkonen.
I agree with Risto (first comment - approx. Transl.). Let's already make a decision whether to join NATO or not. If we don't go, we'll get everything that is due to weaklings. If, however, there are plans to join, then immediately send the documents there. I think it is a bad and strange tactic for us to "join" only when there is danger. Which company provides fire insurance for the house whose corner is already on fire !!!

- Required by user Hannu Kukkonen.
In fact, Sweden is much better protected than Finland, thanks to the aid agreement with the United States. And we are just conscientious fools and dare not openly enter into unions. Now Russia can land a couple of amphibious divisions at any time. I don't know if I'll wake up that night from the roar of aircraft engines or I'll just notice that Shostakovich plays Yle, and in the morning there is a live broadcast on TV, which says that Putin is now our new leader.

- the reader with the nickname Stella Polaris is indignant.