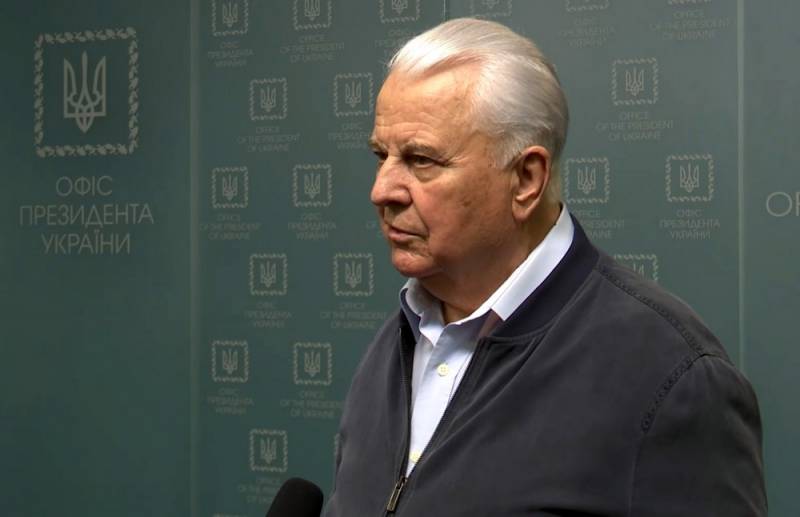 The head of the Ukrainian delegation to the Trilateral Contact Group on resolving the situation in Donbass, Leonid Kravchuk, disclosed information about the so-called "B" plan of Kiev for Donbass, the essence of which he shared with the viewers of the television channel "1 + 1".
Kravchuk believes that, first of all, the entire world community must realize that there is a war in the eastern regions of Ukraine, and call on Russia to stop "aggressive actions" - the armed conflict will not end as long as everyone thinks that Ukraine is at war "with itself." It is necessary to recognize the immutable truth that a war is going on in the eastern territories of the country, and all events must be looked at from the point of view of the war.
Recognition by all without exception that we are a warring country, we are at war, we are fighting back the aggressor, and we consider any issues through the prism of war. This will be plan "B"
- says Leonid Kravchuk.
At the same time, the first president of Ukraine significantly bypasses the question that the legal recognition of the fact of war is impossible without declaring it. If Ukraine considers itself a belligerent, let it officially declare war on Russia and then count the days until Russian tanks rumble across Khreshchatyk.
Kravchuk also believes that now it is necessary to pay close attention to discipline and order in the Armed Forces of Ukraine, as well as efforts to cleanse the "fifth column" from the country and punish anyone who breaks the law or tries to circumvent it.