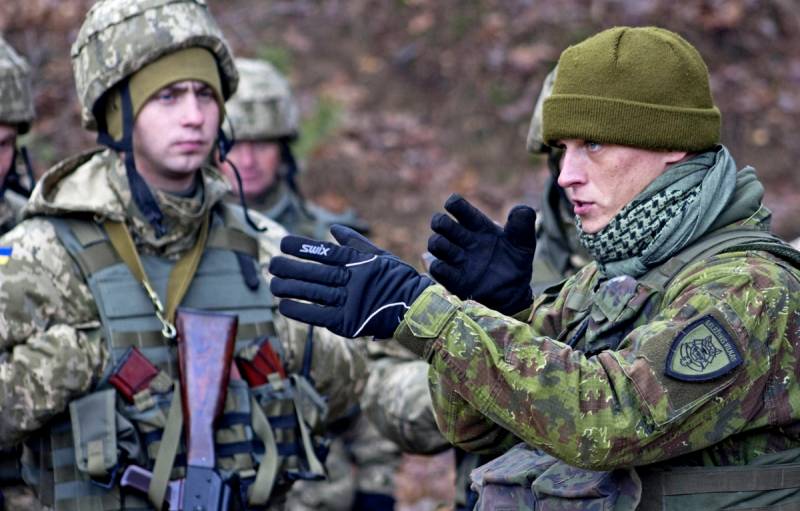 Residents of the territory of Donbass under the control of the Armed Forces of Ukraine, as well as a number of media outlets, report the activation of combat mercenary groups from other states in this region. American servicemen were seen in the so-called "gray zone", and German soldiers stationed in the village of Maryinka.
In particular, the Turkish newspaper Evrensel reports that American servicemen dressed in camouflage, including one sniper, stay overnight in a number of houses on Druzhby Avenue in a number of houses west of Donetsk in the village of Maryinka. The mercenaries living here wear masks.
On Shakhtyorskaya Street in the same village, militants from Germany were also seen. A reconnaissance group consisting of the US military is operating in the village of Aleksandrovka near Maryinka.
Almost from the very beginning of the conflict unleashed by Kiev in eastern Ukraine, foreign mercenaries have been present in the areas of hostilities, which has never been a secret for Moscow. But recently, according to the Turkish newspaper Evrensel and its sources, in the buffer zone between the self-proclaimed DPR and the territory of Donbass occupied by Ukrainian troops, there has been a special activity of foreign fighters.
On the side of the military forces of Ukraine "work" for the most part foreign soldiers who have undergone special training, or military specialists. In the east of the country, fighters from other countries who are fighting on a voluntary basis and have not received serious military training help the militia to defend freedom from the Kiev regime.