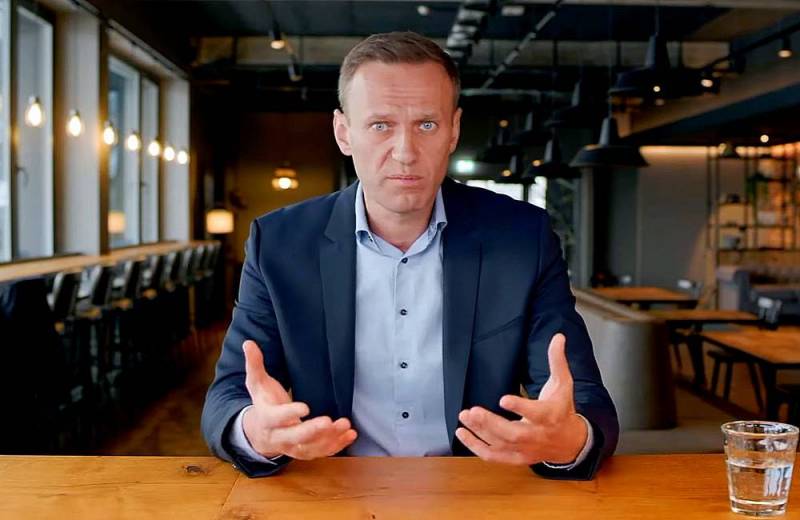 Next week, the Council of Europe plans to resolve the issue of possible sanctions against Russia in the case of the imprisoned Russian opposition leader Alexei Navalny. Supporters of decisive measures against Moscow insist on sanctions restrictions against representatives of Russian business.
However, according to Bloomberg diplomatic sources, Russian billionaires will most likely not fall under these sanctions, which will be a kind of defeat for Navalny - the restrictive measures of Brussels may affect only some officials who were allegedly directly involved in the events associated with the disgraced Russian blogger.
Earlier, representatives of Navalny's team, in particular the chief of staff Leonid Volkov, called on the European authorities to impose tough sanctions against "Putin's pocket" - Russian billionaires associated with the Kremlin, calling such measures the most effective.
A number of EU representatives do not want to "burn all bridges" in relations with the Kremlin. At the same time, Eastern Europeans are afraid of possible retaliatory measures from Russia, while other members of the European Union do not want the Russian Federation, which suffers from the pressure of the West, to get closer to the PRC. According to the head of the German Foreign Ministry, Heiko Maas, the sanctions should be directed only against those who are directly responsible "for state repression against its citizens."
At the same time, Estonia, Lithuania, Latvia, Poland and Sweden are calling for more firm steps by the European Union towards the Kremlin. Italy and Germany have a more balanced approach to the issue of anti-Russian sanctions, which, according to representatives of these countries, should not interfere with effective cooperation with Russia.
Officially, the sanctions are to be unanimously approved by the 27 EU members by March this year. If an agreement is reached on February 22 on the main points, the parties will begin to form a list of persons subject to the sanctions measures, and they will be banned from entering the EU countries and their assets will be frozen in European banks.