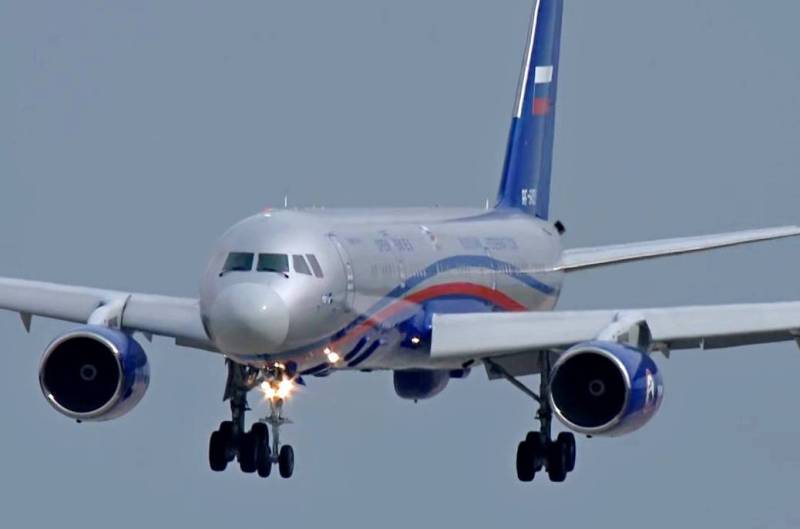 Russian Tu-214ON aircraft will find a new application after our country's final withdrawal from the Open Skies Treaty. About this agency
RIA News
said the general designer of the Vega concern Vladimir Verba.
Recall that on November 22, 2020, the United States withdrew from the aforementioned treaty. In turn, on January 15 of this year, Russia also began the procedure for withdrawing from the agreement.
The Open Skies Treaty enables member states to conduct unarmed reconnaissance flights over each other's territory in order to monitor military activities and the implementation of previous agreements in the field of arms control. The document was signed in 1992. In 2017, 34 states were parties to the treaty.
In 2013, the "Open Sky" system installed on the Russian Tu-214ON aircraft was recognized as the best of those that were created taking into account the restrictions provided for by the agreement. At the same time, Vladimir Verba noted that the onboard radio-technical complex of the OH version is similar to that used on the Tu-214R reconnaissance aircraft. It's just that some of its characteristics were deliberately "adjusted" to the requirements of the contract.
Now that Russia, following the United States, has decided to withdraw from the agreement, domestic Open Skies planes have found work inside the country. Thus, according to the agency's interlocutor, Tu-214ON can be used in the Arctic for mapping, monitoring the visibility of Russian military facilities, assessing the ice situation on rivers and seas, etc. All this, according to Verba, will make a tangible contribution to the implementation of the Arctic program.