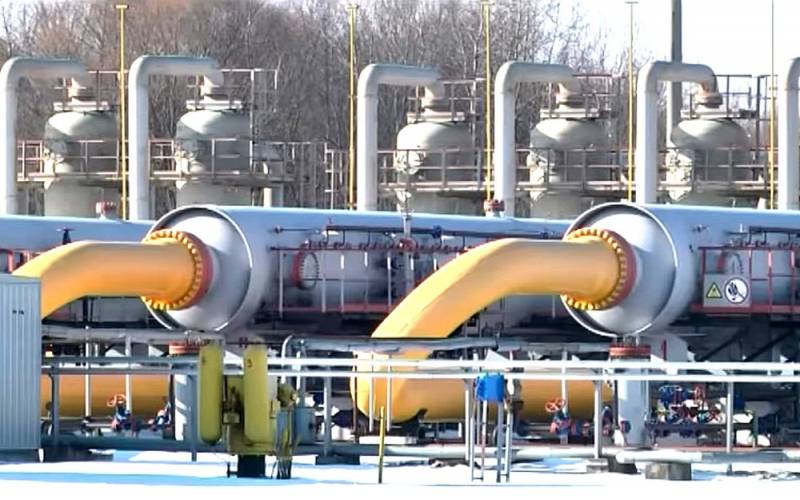 Washington and Berlin have entered the final stage of negotiations over the completion of the construction of Nord Stream 2, a gas pipeline under the Baltic Sea, which provides for the refusal to transport gas through Ukraine. As a result, the functioning of this gas route does not bode well for Kiev, and Ukrainians should now prepare to stop the transit of gas from Russia.
The United States insists on creating a mechanism for "punishing" Russia in the form of a reduction in the volume of gas supply through the SP-2, while Moscow's pressure on Kiev increases in the form of a decrease in Ukrainian transit. The Russian Federation directly links the West's sanctions restrictions on Nord Stream-2 with the Ukrainian events - according to Vladimir Putin, in this way they want to make Russia "pay for the Western geopolitical project in Ukraine".
The head of the Ukrainian Naftogaz, Andriy Kobolev, believes that with the commissioning of the Baltic pipeline, the Ukrainian GTS will lose its former importance as an important transit country for "blue fuel" to Germany, Italy and France and will become an ordinary gas pipeline network. At the same time, Ukraine will be more vulnerable to "aggression" from Russia.
Many experts agree that Nord Stream 2 will be completed in one way or another and will start functioning, since it will turn Germany into the largest gas distribution center in Europe. In any case, Washington will be able to come to an agreement with Berlin and Moscow, while Kiev will be left out of the box because of unresolved conflicts with Russia.
For us, as residents of Ukraine, this opens up unhappy prospects, since Ukraine falls out of the logic of the European gas market
- states with regret an expert on energy issues and director of energy programs of the Center for World
economics
and International Relations of the National Academy of Sciences of Ukraine Valentin Zemlyansky in an interview with the Ukrainian edition "Glavred".
At the same time, Zemlyansky added that the gas going through Nord Stream 2 will cost the Europeans cheaper than through the Ukrainian transit, and the volumes of gas transportation through Ukraine will greatly decrease, depriving the country's budget of half of the profits of the gas transportation system, which last year amounted to about 1,7, XNUMX billion rubles.
The completion of construction will mean the termination of transit through the territory of Ukraine ... There is no need to harbor illusions about this
- says the President of the Center for Global Studies "Strategy XXI", energy expert Mikhail Gonchar.