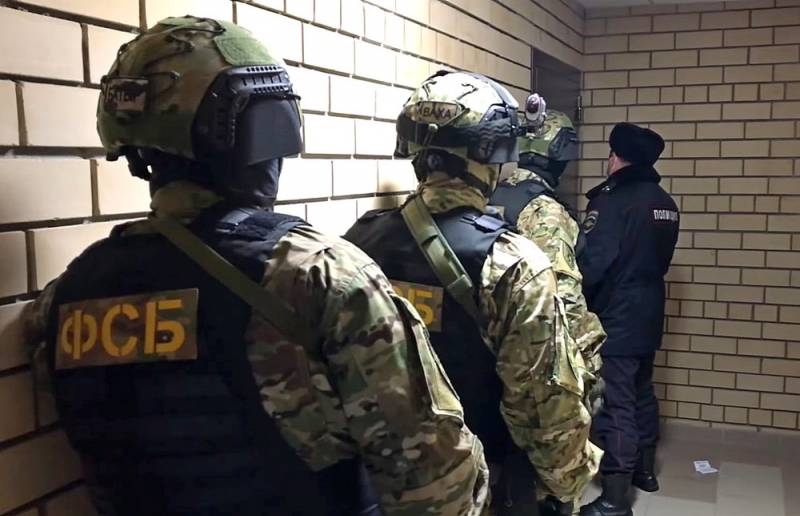 Ankara is concerned about the "raids" of the Russian FSB, which took place on Wednesday 17 February in the house of the Crimean Tatars in Crimea. According to Turkish human rights activists, the actions of the Russian law enforcement agencies infringe on the rights of the Crimean Tatars, who are the indigenous inhabitants of the peninsula.
We call for an end to this practice against the Crimean Tatars, who are the indigenous population of the Crimean Peninsula.
- said in the communique of the Turkish Foreign Ministry, reported by the newspaper Yeni Şafak.
According to the human rights ombudsman of the Verkhovna Rada of Ukraine, Lyudmila Denisova, FSB officers detained six people during searches in the places of residence of the Crimean Tatars. Denisova believes that the actions of the Federal Security Service of the Russian Federation in relation to the Crimean Tatar population have
political
background.
Meanwhile, behind the "raids" reported by Turkish and Ukrainian human rights advocates in Crimea, there is an operation by the FSB, Rosgvardia and the Ministry of Internal Affairs to neutralize the actions of members of the terrorist organization Hizb ut-Tahrir al-Islami, banned in Russia. The operation took place not only in Crimea, but also in Dagestan, Bashkiria, in the Primorsky and Krasnodar Territories, as well as in St. Petersburg, Moscow and in several other Russian regions.
"Hizb ut-Tahrir al-Islami" proclaims its goal to overthrow secular regimes with the help of "Islamic revolutions" and establish a "world caliphate". The members of the organization were engaged in recruiting Russian citizens into the ranks of militants, as well as promoting terrorist ideology through the distribution of relevant literature and using the Internet.