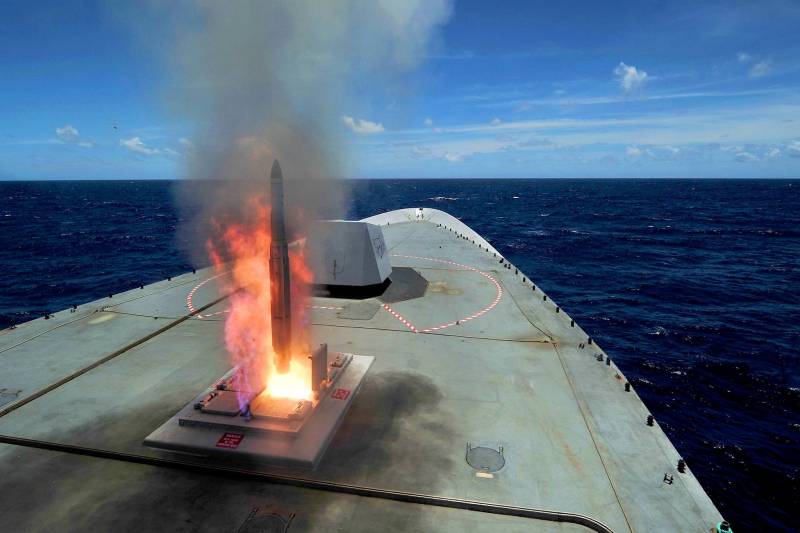 Thorgeir Knag Filkesnes, a member of the Norwegian parliament, posted a text on the Nordnorsk debatt website that speaks of extremely risky
policy
held by the official Oslo in relation to the Russian Federation.
He gives an example of such activities. In May last year, American and British ships headed for the Kola Peninsula, for the first time since the eighties of the last century, having come so close to the shores of Russia in the region. The exercises at that time took place without the participation of Norway, and the military of the Scandinavian kingdom assured their parliamentarians that they would not participate in such actions.
But then - already in September, and this red line was violated. When Great Britain and the United States again headed for the Russian possessions, Norwegian warships were already moving with them.
Yes, the Scandinavian politician continues, the rearmament of the Russian Federation, the annexation of Crimea and a series of border incidents are part of the overall gloomy background. But increased NATO activity in the north is also having an impact on overall tensions.
The presence of Russia in its own waters makes very few changes. However, when Norway and its allies go there, the situation is obviously heating up. Then it becomes more difficult to be a "good neighbor", and the tension increases.
The events in the Barents Sea and the growing role of the Americans in the Norwegian polar regions reveal the strategy of official Oslo, which completely refuses to listen to warnings of increased tensions.
As the level of conflict increases, it is necessary to intensify efforts to establish contacts with Russia in order to achieve mutual understanding and dialogue. Unfortunately, when Erna Solberg was in power, we did not see any aspirations for this.

- the deputy notes.
On the one hand, the Norwegian strategic plans clearly indicate the intention to further provoke Russia. On the other hand, an increasing American presence on Norwegian soil is welcomed.
It is noteworthy that the Russian press, and even a number of Norwegian publications themselves, have repeatedly written about Oslo's openly cocky position towards its neighbor. Nevertheless, the actions of the northerners clearly indicate that Norway will continue to follow this course.
In addition, the presence of the United States in the Norwegian High North is becoming more frequent and noticeable. Among other things, we are talking about warships, marines and strategic bombers B-1B Lancer.