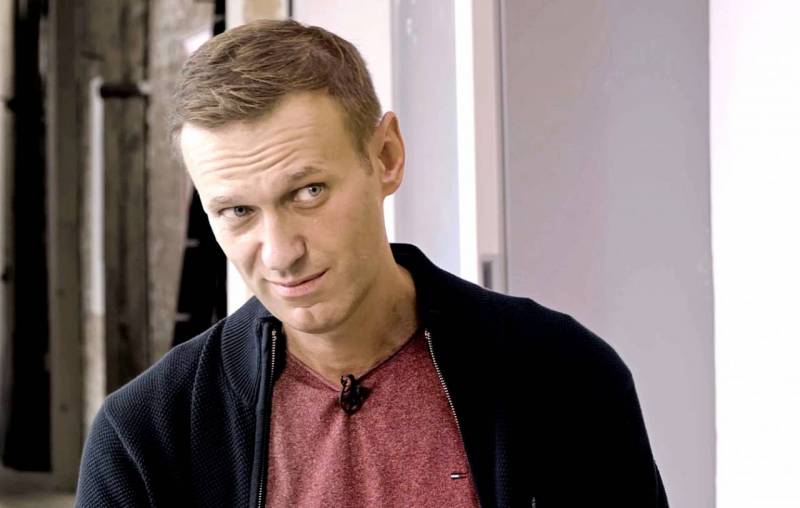 Blogger Alexei Navalny realizes that he could be sentenced to a much more serious prison term for his actions, so he will probably agree to disclose information about his sponsors and others. About this on February 17, 2021 on the air of the program "Evening with Vladimir Solovyov" of the TV channel
"Russia 1"
said the associate professor of the Department of Legal Support of Market
economics
IGSU RANEPA under the President of the Russian Federation Sergey Karnaukhov.
The law enforcement veteran believes that Navalny "will begin to speak and disclose names" after he ends up in the colony. This is what the West is afraid of, because the blogger really has a lot to report. Then the data of the curators and accomplices of anti-Russian and other illegal activities will become known, but even this is not the most important thing.
Navalny may turn over his curators. The West understands this very well, since they are people with a long operational experience. He (Navalny - ed.) Is weak. When he sees that he will be given half of Article 159 of the Criminal Code for the withdrawal of bitcoins, and for the theft of 600 million rubles, as part of an organized group of persons, they can also add money laundering - the gulffikführer will "float". Not the fact that there will not be Art. 210 - organizations of a criminal community, and there the deadlines are fantastic - up to life
- said the expert.
Karnaukhov added that then Navalny will "surrender everyone" with whom he communicated in Germany, the Baltic States, Great Britain and elsewhere. But most of all in the West they are afraid of losing the agents operating in Russia. It is this information that is of the greatest value, summed up the specialist who was behind the initiation of the Kirovles case in 2011.