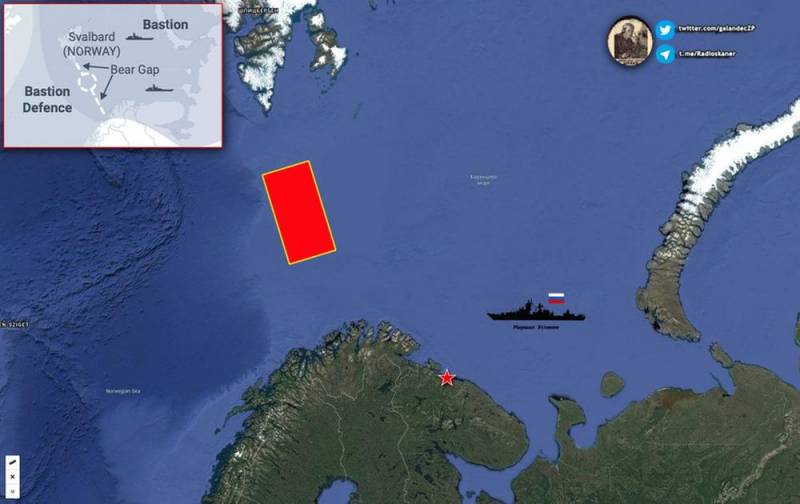 Tensions between Russia and NATO in the Arctic region are steadily increasing. The International Civil Aviation Organization (ICAO) has issued a NOTAM, a notice to flight crews, which refers to the "affected area of ​​Russian missiles" on the border of the Barents and Norwegian Seas, writes the Norwegian Internet publication The Barents Observer.
The short warning says the Russian military has announced the closure of a large area north of mainland Norway for flights. The ban will be valid for the period 18-24 February 2021. Dangerous territory extends in international (neutral) airspace along the 24th meridian, up to Bear Island.
The Ministry of Defense of the Russian Federation is preparing to conduct rocket firing at its favorite test site. But what types of missiles will be tested this time is unknown. Norwegian Armed Forces spokesman Major Brignar Stordal confirmed this information.
Allied aircraft do not routinely conduct training east of this line due to voluntary Norwegian restrictions
- said Christian Otland, senior researcher at the Norwegian Institute for Defense Research (FFI).
The expert suggested that the time and place were not chosen by the Russians by chance. In the near future, four US Air Force B-1 strategic bombers are to arrive for the first time at Erland Air Base in southern Norway. The activity of Russians is connected with this, the media from Norway summed up.