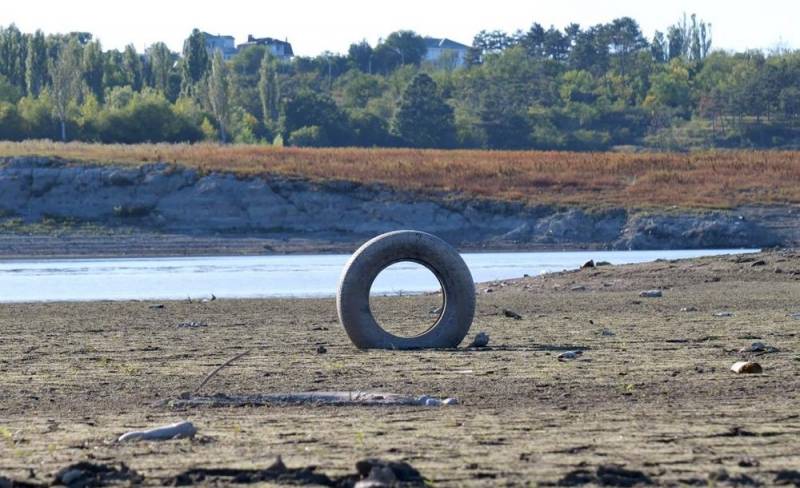 Ukrainian officials continue to talk about the return of the Russian Crimea to Ukraine by strengthening the water blockade of the peninsula, and at the same time find ways of additional personal enrichment under the guise of "patriotism." For example, on February 17, 2021, the Permanent Representative of the President of Ukraine in Crimea, Anton Korinevich, said that he had found an option on how to completely deprive the peninsula of water.
The Facebook account of the "representative office" informed the public that the aforementioned "permanent representative" personally visited the administration of the North-Crimean Canal in the city of Tavriysk, where he met with its head Sergey Shevchenko.
The position of the representation and management of the canal is unambiguous - no water in Crimea before de-occupation. There are certain questions regarding the need to strengthen the structures that do not allow the Dnieper water to enter the temporarily occupied Crimea, as well as the reclamation of the southern regions of the Kherson region. In particular, we discussed the need to complete the dam at 107 kilometers of the canal ...
- the communique says pointedly.
The web drew attention to another initiative and commented on it. At the same time, some suspected a corruption component under the guise of the future use of funds.
Again the horses are delirious ... Just to find a reason to remind you of your dying goner. It's like an old dam now lets water into Crimea
- Evgeny Vinogradov drew attention.
The representative of the President of Ukraine in Crimea cuts off water to Crimea in order to return Crimea. Clearly understood
- noted Alexander Konstantinov.
Well done. You are doing everything right - so that Crimea will be convinced of the correctness of the decision made again and again
- says Maxim Ralnikov.
Can already Russia direct the Dnieper in the other direction?
- Alla Ladova asked.
It's funny to read, because of their powerlessness they no longer know what to do, they want to return Crimea, you will return the world to people
- wrote Olesya Puchkova.
I suggest that the Russian leadership consider the issue of blocking the rivers Desna, Tsata, Snov, Revna, Sudost, and the Seim for Ukraine. Send the resulting excess water to Crimea
- suggested Tikhon Fufaikin.