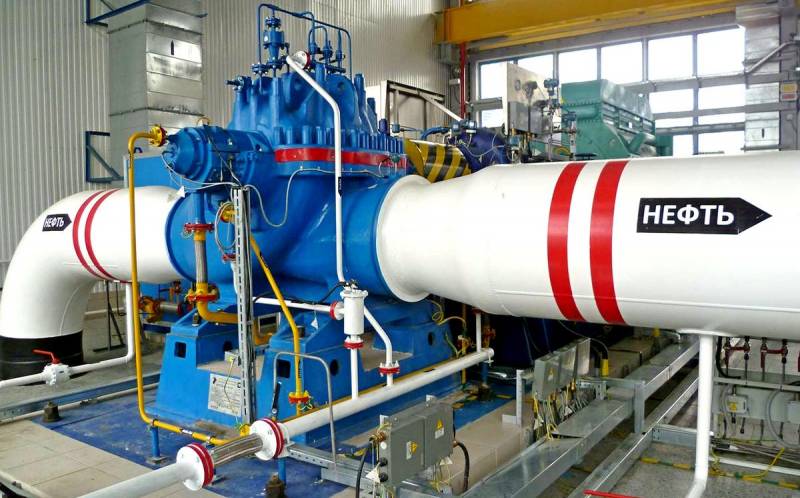 The rise in world oil prices to a level that until recently seemed completely unrealistic to the absolute majority
economic
analysts, makes us think about the further dynamics of the cost of energy carriers and the consequences thereof.
Moreover, there is something to think about - we have at our disposal a number of fresh forecasts in this area, as well as some attempts to predict the situation that were made earlier. However, the main thing in this case is the prospects that the rise in the price of hydrocarbons promises specifically to the Russian economy.
"A barrel of 60 is fantastic ..." And you don't want a hundred ?!
We all remember the horrific collapse of the exchange prices for "black gold" caused by the coronavirus pandemic and the "oil war" between Saudi Arabia and Russia, which followed the failure of their attempts to reach agreements in the framework of OPEC +. After those years, during which the cost of the notorious barrel was calculated in an amount exceeding a hundred dollars or not much different from it, $ 25 per barrel of Brent sounded like a death sentence to the entire world oil industry. This, quite expectedly, gave rise to a whole wave of apocalyptic predictions regarding the "ruin", "impoverishment" and even the "collapse" of Russia, which were zealously generated by some expert centers and enthusiastically savoring the Western media. We survived, survived, did not break ... With the Saudis, due to our own attempts by primitive dumping to "clean up" and seize the world markets, who made more trouble for themselves than our share, we managed to agree. Hot eastern sheikhs turned out to be sane people, and, having learned from their own bitter experience the meaning of the Russian proverb about a bad world and a good quarrel, amicably and disciplinedly "screwed on the taps" on their own drilling rigs.
Alas, we had to do the same, but there was no time for fat ... From May to July 2020, world oil production was reduced by 9.7 million barrels. Oil stood, stood at the minimum price values, and moved slowly up. Each of her timid "steps" from the $ 40 per barrel mark, which was surpassed in November 2020, aroused enthusiasm in exporting countries and fueled their hopes that "everything will work out." By the middle of December last year, the "milestone" of fifty dollars per barrel was taken and the hearts of the oilmen began to beat faster in anticipation ...
At the same time, even at the beginning of this month, financial analysts from such serious institutions as the international rating agency Fitch and Saxo Bank, with a terribly smart look (and what else could these gentlemen have?) Talked about the frailty of life and the vicissitudes of fate of countries exporting hydrocarbons. "World oil prices, of course, show some positive dynamics against the background of a stable decline in production and hopes for an early start of mass vaccination against coronavirus," but $ 60 per barrel is pure fantasy. No, no, no, gentlemen! "Demand is unstable, the vaccination situation is still unclear," so the cost of a barrel may well, what good, even fall "in the short term". The $ 60, according to these experts, was "too important a psychological barrier" to be overcome like that easily and quickly. They overcame ... At the same time, the "prophets" from the World Bank were also put to shame, who had built the following price "chain" somewhat earlier: $ 41 per barrel in 2020, $ 44 in 2021, and only fifty, at best, in a year 2022-m. As you can see, the "black gold" all these marks easily "slipped through" and, apparently, is just beginning to "pick up speed" on world exchanges. And now forecasts of a completely different kind began to sound from all sides. Christian Malek, chief analyst of one of the largest and most reputable American banks in the financial world, JPMorgan, for the oil and gas sector, says that in the very near future the world is not expecting an oversupply, but a shortage of oil! And, quite possibly, very soon we will see the price per barrel in the good old 100 dollars, or even higher! 80 per barrel, according to Curry, is more than a real prospect for this year.
Wouldn't drown in "petrodollars" ...
A large article on this topic, which extensively cites both Malek and his colleagues from another leading US bank, Goldman Sachs, have recently published the "flagship" of the world economic press - the Financial Times. According to the theory defended in the pages of this edition, we are not dealing with a random coincidence of circumstances or some temporary fluctuations in the market situation. According to the firm conviction of respected financiers, the world economy is entering a new "oil super cycle" before our eyes, which brings absolutely enchanting prospects to the countries exporting "black gold". In assessing the time frame of the previous such period, experts differ, however, insignificantly: someone believes that it began in the late 90s, with the start of the rapid industrial development of China and other Asian countries, and ended in the crisis of 2008. Some are inclined to calculate it from 2003 to 2014, until the moment when oil prices began a small but stable decline.
One way or another, but according to analysts, the current government programs aimed at overcoming the negative economic consequences of the pandemic, the cost of which on a global scale is already estimated at tens of trillions of dollars, will certainly lead to the fact that there will be a serious shortage of energy resources on the planet, and oil, above all ... Financial experts quite convincingly substantiate such their conclusions, based on everyday moments that are understandable to everyone. The "recovery" programs of states trying to revive their own economies that have considerably "sagged" due to the "coronacrisis", they believe, are mainly aimed at supporting farms with an average and even lower income level. "People of this level do not drive Tesla, but on SUVs and pickups, which means that a lot of gasoline will be required," Goldman Sachs says, referring to their own compatriots.
In any case, in the current difficult conditions, most countries will try to "squeeze the maximum" out of traditional energy and transport, which do not require large-scale transformations and costly additional investments. An example of this is the same China, again buying up "black gold" in hundreds of millions of barrels. The very shortage of hydrocarbons that can make their prices skyrocket will arise if world consumption grows by 1.2 - 1.4 million barrels per day. Is it real? Until recently, such things seemed fantastic - after all, the coronavirus pandemic has reduced daily oil consumption by 10 million barrels - in 2020 compared to 2019.
According to the most optimistic forecasts of the International Energy Agency and OPEC, demand in 2021 will be able to reach a volume of 96 - 96.5 million barrels per day. Pre-crisis daily consumption of 100 million conventional "barrels" is still unattainable. So where does the deficit come from? It will inevitably arise if the exporting countries continue to be just as honest with each other and continue to adhere to the principles of moderation and accuracy in the issue of recovery of production. So far, this is the way it is - from January 1 of this year, the volume of oil supplied to the world market should have increased by almost 2 million barrels per day. However, the very likelihood of a second wave of coronavirus on the planet, which doctors started talking about, forced exporters to quadruple this amount - the OPEC + countries continue their activities in the face of a daily production cut of 7.2 million barrels, perfectly remembering the lessons of the recent past and avoiding unnecessary risk. After all, after a new collapse, the market will recover even longer and harder ...
Incidentally, everything that is happening now fits into the framework of a fairly recent forecast made by the Energy Information Administration of the US Department of Energy (EIA). There, as is customary among professionals, they developed three scenarios for the development of the situation with energy prices, trying to calculate their dynamics right up to 2050. In the so-called "base" or medium variant, the price of oil in the future will be $ 95 per barrel. Under the most negative circumstances, it will "slide" to $ 48. And with a positive course of events, providing for a stable recovery of the world economy, it will come to $ 173 per barrel. So, dear compatriots, put aside despondency and uncertainty about the future - contrary to the forecasts of numerous spiteful critics, everything is potentially going very well for the domestic economy.
True, this raises a number of problems of a different, more global and long-term nature. Stable and steady growth in the value of "black gold" will undoubtedly fill the treasury of Russia generously, will allow the state to fulfill and even probably increase its own social obligations to citizens, strengthen the country's defense ... Just do not forget that after any rise is inevitable a recession follows, and the flow of "petrodollars" will not be inexhaustible and endless. All of the above points are certainly important, but if our country does not invest a significant part of its revenues from energy exports in reducing the dependence of its own economy on it, sooner or later there will be trouble. And the domestic oil industry itself needs major modernization and modification.
The reserves of easily recoverable energy carriers are melting, and over time Russia risks being left with "storehouses" of oil and gas, which will simply be unprofitable with the current methods and methods of their production. Not so long ago, the International Monetary Fund, which is traditionally haunted by our wealth, prepared an extensive report on this topic, in which, not without obvious gloating, it was pointed out that "a long period of oil prices at the level of $ 40 per barrel and below", rather all, will cause "irreparable damage" to the domestic oil and gas sector. As you can see, this period will not be long, no matter how someone wants it. Fate again gives us a wonderful chance - it remains only to use it wisely.