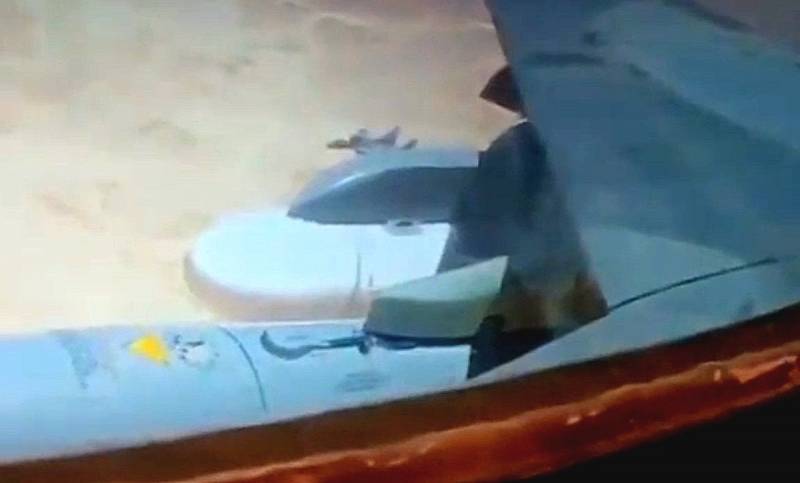 A short video has appeared on the Web showing the launch of the Kh-35 air-to-surface cruise missile (GRAU index - 3M24, NATO codification - AS-20 Kayak) from the Egyptian Air Force MiG-29M2 multipurpose fighter. Perhaps the Egyptians once again decided to hint at the Turks about their groundless claims in Libya by publishing really rare footage.
It should be noted that the video recorded the moment the target was hit by a variant of a subsonic low-altitude anti-ship ammunition of an aircraft-based missile system "Uran". There is also a helicopter version, shipborne and for coastal mobile systems.
Design Bureau "Zvezda" has been developing it since 1977. In 2003, the ammunition was put into service in ship and coastal versions. In 2005, it was adapted for airborne deployment. The X-35 is designed to destroy ships and vessels with a displacement of up to 5 thousand tons.
The carriers are: Su-24, Su-30, MiG-29, Su-35S and Tu-142 aircraft; helicopters Ka-27, Ka-28 and Ka-52K; a very large range of ships (from missile boats to destroyers); coastal missile system "Ball".
In addition, in 2011 a container version of the complex appeared. 4 missiles and control equipment are in a standard 20-foot container.
The Kh-35 missile has a decent potential for modernization, is cheap and mass-produced. The operating range is from 130 to 260 km, depending on the modification.