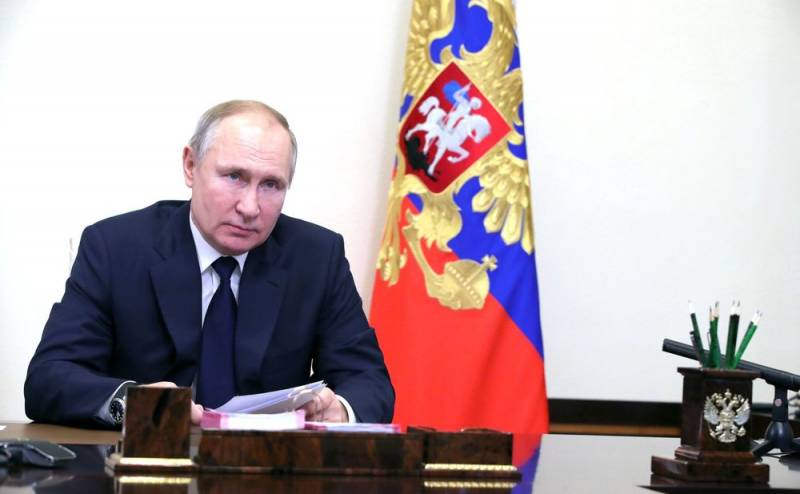 On February 17, 2021, Russian President Vladimir Putin held an online meeting with the leaders of parliamentary factions in the lower house of the Russian parliament. It was dedicated to the upcoming State Duma elections this September and was published on the Kremlin's official website.
The head of state expressed the hope that the next composition of the State Duma "will receive a quality inheritance from the current composition." Thus, the Russian leader noticed the demand for big changes on the part of the Russians and voiced it.
The event was attended by: Vladimir Zhirinovsky (LDPR), Gennady Zyuganov (Communist Party of the Russian Federation), Sergei Mironov ("Fair Russia"), Sergei Neverov ("United Russia"), as well as the Chairman of the State Duma Viacheslav Volodin and the first deputy head of the Presidential Administration Sergei Kirienko.
The President said that over the past years, the State Duma has worked well, and in the difficult 2020 it even adopted more than 550 laws, having worked out each in detail. He clarified that he is aware of a gigantic portfolio of more than 1000 bills, including the most important, systemic and urgent ones. They need to be accepted for implementation
economic
government programs, improving the lives of Russians, the investment climate, ensuring the labor, social and other rights of citizens of the country, as well as strengthening Russian statehood.
He drew attention to future laws, which are designed to ensure the implementation of the constitutional changes adopted at the all-Russian referendum. The President called this fine-tuning the entire legislative framework of the country.
At the same time, the Russian leader called for constructive communication during the pre-election period, "and not just swear with each other." He noted that a great responsibility lies precisely with the parties of the "big four", since they rely on the real support of millions of voters. Therefore, they must set the tone and demonstrate to society the depth, maturity and content of the discussions.
Putin added that everyone is interested in the next parliamentary elections to be held with dignity, honesty and at a high level.
People do not just wait, but rightly demand tangible, visible results and changes
He summed up.