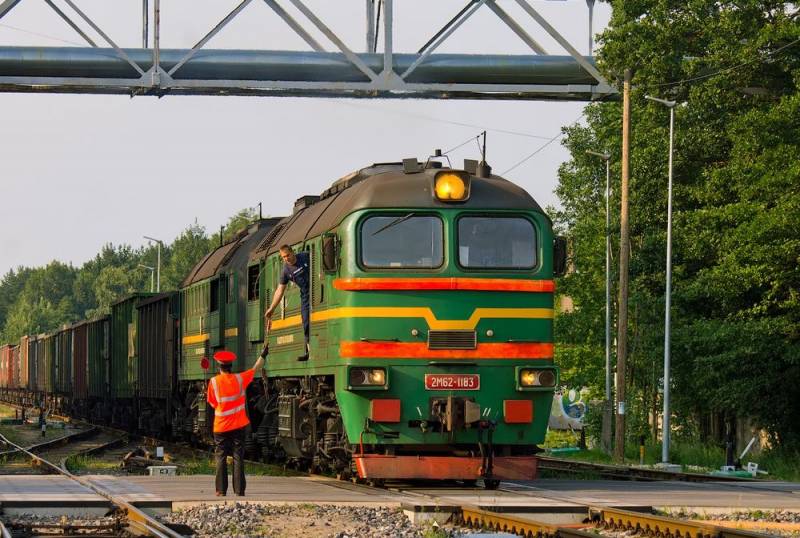 The sale of assets and the dismissal of employees (24%) of the Latvian Railways (Latvijas dzelzceļš) began in 2020 due to the depressing situation of the state company. They will continue to get rid of cars, locomotives and even rails in 2021, writes Delfi
news
portal in the Baltic countries.
At the end of 2019, the decrease in freight traffic on Latvian railways, compared to the previous reporting period, amounted to 15,8%, to 41,492 million tons. In 2020, this figure fell by a gigantic 41,9%, to 24,113 million tons.
The reduction in the transit of Russian goods and the COVID-19 pandemic have led to dire consequences, but the devastation continues and could become a transport and logistics disaster for the country.
The carrier LDz Cargo, a subsidiary of Latvijas dzelzceļš, is going to sell 9 different freight wagons at an auction on 2021 March 180. They are priced based on wear and tear, but their total starting cost is € 26,88 million.
In the period from February to May 2021, the company expects to sell 4,3 thousand tons of scrap metal. The auctions will sell rails up to 12,5 m long, parts of switches, fasteners, units and parts of rolling stock, as well as car retarders.
At the same time, in August 2020, Latvijas dzelzceļš sold about 200 wagons and 13 locomotives (diesel locomotives) of the M62 series, produced at the Luhansk diesel locomotive plant. In addition, Latvijas dzelzceļš decided to abandon the railway electrification project. It was planned to be carried out together with the development of the Daugavpils railway junction.