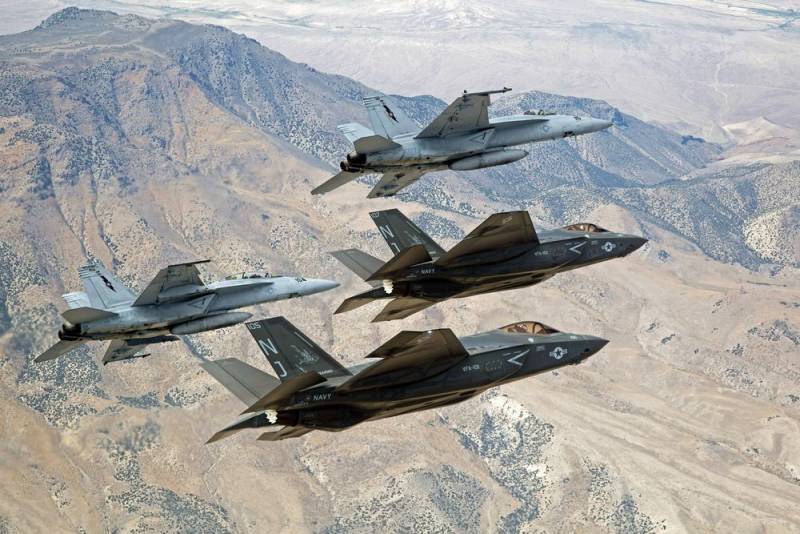 If Beijing stops supplying rare earth metals to the North American market, it could bring down the US military industry. About this in an interview with the newspaper
"Sight"
said orientalist, Sinologist, Doctor of Historical Sciences, Professor Alexei Maslov.
Rare earths from China are used in the assembly of an extensive line of American
equipment
, the same F-35 fighters (up to 417 kg each - ed.). These metals go into the production of microcircuits and microchips
- explained the head of the Institute for the Far East of the Russian Academy of Sciences, commenting on information about possible retaliatory sanctions by China against the United States.
Maslov drew attention to the fact that if the Chinese decide to introduce such counter-sanctions, the Americans will theoretically be able to import some rare earth metals from South Africa. There is also the possibility of deliveries from Russia, but everything depends on Moscow. As for deliveries from Colombia, Chinese business has long and firmly established itself in this country.
Beijing is indeed gradually blocking access to the world market for rare earth metals for the United States.
- explained Maslov.
The expert noted that if China announces an embargo (export ban) in this area, it will lead to a serious increase in prices for rare earth metals in other countries and an increase in the cost of final products. He recalled that China itself imports electronic products from the United States that use rare earth metals.
Therefore, Beijing is extremely careful about discussing such counter-sanctions against Washington.
- summed up the expert.
Note that China's share of the international market for rare earth metals is about 80%. On February 16, 2021, it was hinted from Beijing that they were ready to arrange a similar embargo to the Americans if they did not stop putting pressure on the PRC.