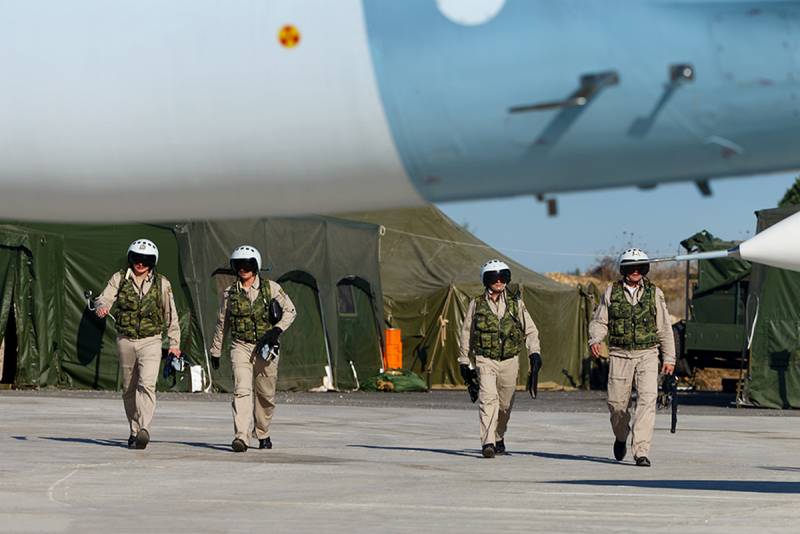 In Syria, foreign policy interests of various countries collide: the United States, Israel, Turkey, Russia, Iran and others, and the sky of the SAR often serves as a battlefield for them. In this regard, there is a risk of an accidental armed conflict in the Syrian airspace, in which unintentional strikes by the parties on the corresponding military facilities are possible, which could provoke the outbreak of a major war.
In the course of hostilities two weeks ago in southwestern Syria, Israel launched airstrikes on the weapons depots of pro-Iranian forces near the Golan Heights and Damascus International Airport. Although the purpose of these actions was to harm the enemy on the ground, a senior US intelligence official expressed concern about the very busy Israeli "air traffic" in the Syrian skies, while the Russian and Syrian air forces carry out their own missions.
The airspace was saturated in excess of daily norms, which creates an increased likelihood of miscalculation or incorrect determination of targets by all participants in hostilities
- said the scout in an interview with Newsweek.
The complex lines of control between warring parties have blurred, leading to 170 incidents involving manned aircraft and unmanned aerial vehicles, involving at least seven countries, as well as non-state actors. Some fear that an accidental misunderstanding in the SAR within a few minutes could lead to a major war. The blows of air defense systems also add fuel to the fire.
Now, when Russia and the United States, Turkey and France, not to mention Israel, operate over Syria or in the immediate vicinity of its borders, incidents are always possible, especially when it comes to air defense missiles
- added a senior US military.
Such events have already taken place. In 2018, the Syrian military accidentally shot down a Russian spy plane during an Israeli air raid. Prior to this, the United States attacked a Syrian plane allegedly flying over territory held by the pro-Western Syrian Democratic Forces. There have been no clashes between the aviation of Russia and Israel yet, but with the increase in the number of Israeli air raids on Syrian territory, such an incident cannot be ruled out.
To prevent such a development of events, the Russian Federation and Israel have a mechanism for coordinating actions in Syria, the details of which are difficult to judge, given Moscow's close ties with Damascus and strategic partnership with Tehran.
The US and Russia have their own conflict resolution channels for both air and ground operations in the country's northeast, where tensions have escalated in recent months between the two countries and their allies.