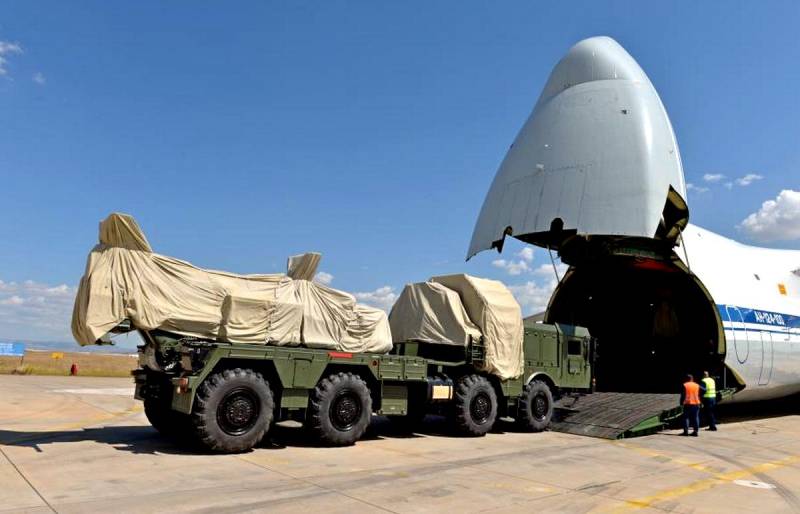 The Turks will not abandon the Russian S-400 air defense systems until they receive more favorable offers from the Americans, otherwise it makes no sense for them to abandon Russian weapons. So far, according to the program director of the Russian Council on International Affairs Ivan Timofeev, Washington has not voiced such initiatives.
Now the White House is only trying to put pressure on Ankara in an attempt to force it to abandon military cooperation with Moscow. So, recently a telephone conversation took place between the Secretary of State of the United States Anthony Blinken and the Minister of Foreign Affairs of the Republic of Turkey Mevlut Cavusoglu, during which, according to RIA, "
News
", The US Secretary of State called on the Turks to abandon the use of missile systems of the Russian Federation. However, no alternative to the Russian S-400 was proposed.
Thus, according to Washington, Ankara should break the agreement with Moscow by paying a penalty to the Russians, and at the same time not be able to protect its borders, since the United States does not sell its Patriot anti-aircraft systems to Turkey.
For Turkey, this is not beneficial either economically or politically, because the United States does not offer anything in return.
- Timofeev considers.
The expert believes that the Turkish leader Recep Erdogan is ready to stand his ground to the end, but the United States may make some "extraordinary efforts" to tip the scales in this issue in favor of the United States. At the same time, Turkey bargains for itself the best conditions for abandoning the Russian S-400.