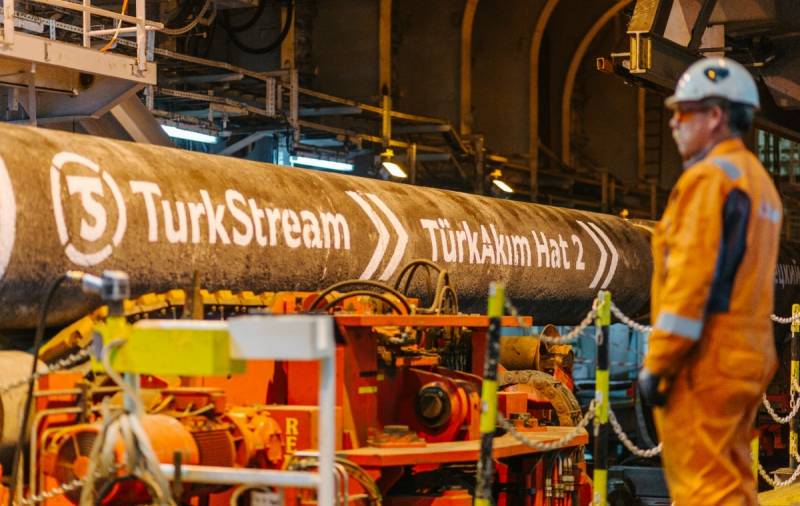 Due to the cold weather in Turkey, the volume of supplies from Gazprom to this country escaped another anti-record. In 2019, the Russian corporation was able to supply only 15,5 billion cubic meters of gas to Turkey, which became, according to
"Kommersant"
, the lowest indicators of gas exports over the past 15 years. Last year, the Turkish direction, along with the sale of gas to the Netherlands, showed positive dynamics, but 16,4 billion cubic meters is still below the average volume of gas fuel transportation over the past ten years.
Some support for gas supplies to Turkey was also provided by the decline in oil-linked gas prices, which fell at the end of 2020, while quotations for LNG rose in comparison with summer lows. However, already this spring, Gazprom's fuel prices may catch up with American LNG, catching up with oil prices.
When delivering gas to European consumers, the Russian company can stabilize transportation volumes due to the need to fill local UGS facilities in case of fuel interruptions in winter. Turkey does not have significant gas storage facilities, and local consumers can reduce their purchases of Russian gas.
A negative role in this case is also played by long-term agreements between Gazprom and Turkish customers, which provide for a "take or pay" condition for 80 percent of the gas volume.
Considering that the total size of contracts is 32 billion cubic meters, it is easy to see that over the past two years, Turkish consumers, mainly private importers, have not met this condition.
- notes "Kommersant", talking about the breakdown of the gas agreements with Russia by the Turks.
This year, Turkey's agreements with Gazprom on the supply of 8 billion cubic meters of gas expire, and the Turkish side may revise plans for further supplies downward, which will be very painful for the Russian corporation. However, due to the current cold winter, Ankara has decided to purchase additional Russian gas due to the rise in LNG prices.