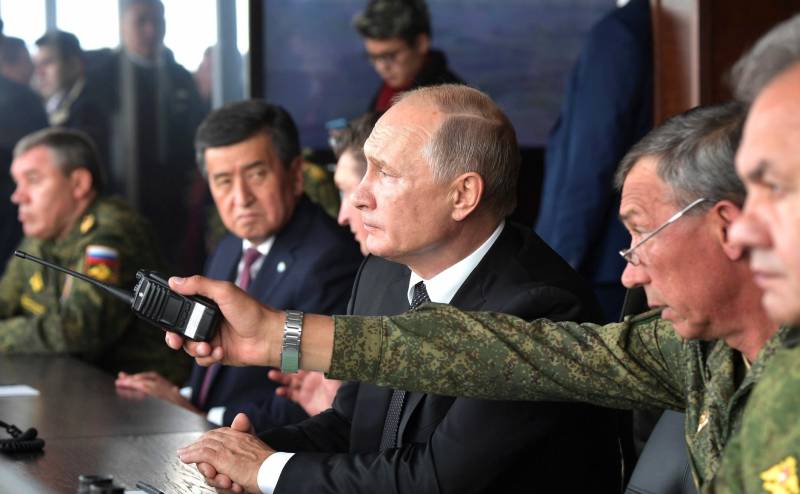 Users of the popular Yahoo! Japan responded to the words of Russian President Vladimir Putin on the issue of the southern Kuriles. Earlier, the Russian leader said that he could not, in negotiations with official Tokyo, contradict the Russian Constitution, which prohibits violation of territorial integrity.
Currently, more than five thousand comments have been left under the note. Some of them, reflecting the most notable opinions, are displayed below:
If there is no certainty that negotiations on the Northern Territories will move forward, I think that Japan does not need to move closer to Russia. We need to reduce our dependence on, for example, crude oil, while simultaneously ending
economic
support. And yes, we no longer need to refrain from sanctions against Russia, as we have done in the past. We can raise the Ukrainian issue and others by teaming up with the United States and the EU
- reasoned dafrayo.
If not, then we just have to take some countermeasures. Entry ban for Russians. Increased duties. Japan must act decisively and tough with Russia

- writes CBR.
I don't think Putin is going to return anything. […] Let's just keep saying, "This is Japanese territory." This is the only thing left

- states tys.
The Putin administration initially did not want to return anything, and the Japanese government and the Foreign Office seized on the unlikely opportunity with disastrous consequences for themselves. In addition, you have to be extremely tough with Russia. It is inevitable that the Northern Territories will become a Russian base, and an appropriate military response is needed

- states its position on CoroCoro2199.
If the US military leaves South Korea, it would be good to move their garrison to Hokkaido, improve the runway there, etc. [...] Japan should not engage in economic cooperation or any diplomacy with Russia, downgrading its status to an unfriendly country. […] In addition, there are many other measures, such as the imposition of high duties on used Japanese cars or a ban on their export

- Tim came up with his own answer.
I don't think there is any way to regain the territory that was lost during the war. Russia's answer is, in general, world practice. [...] What was lost when using the army, it can only be returned by military force. […]

- pointed out inm.
The only way to get them back is to wait until the situation [for the Russians] becomes unstable, like the one that arose with the collapse of the Soviet Union, or when Russia itself begins to fall when Putin resigns [...]

- says tom.
Japan is too kind. We must change our relationship with Russia towards a tougher one. You also need to restrict imports. There should never again be any economic cooperation. Also, give up the misconceptions about Article XNUMX of the Constitution and make the Self-Defense Forces a normal military. It will not hurt to pass anti-spyware laws as soon as possible. I think that diplomacy will go much more efficiently in combination with a strong army

- offers txh.
Successive prime ministers met with Putin many times, but in the end the possibility of returning even the two islands was lost. […] If there are no hopes for the return of the territory, then there is no choice but to take the toughest position, including economic sanctions

- called a certain On Your.