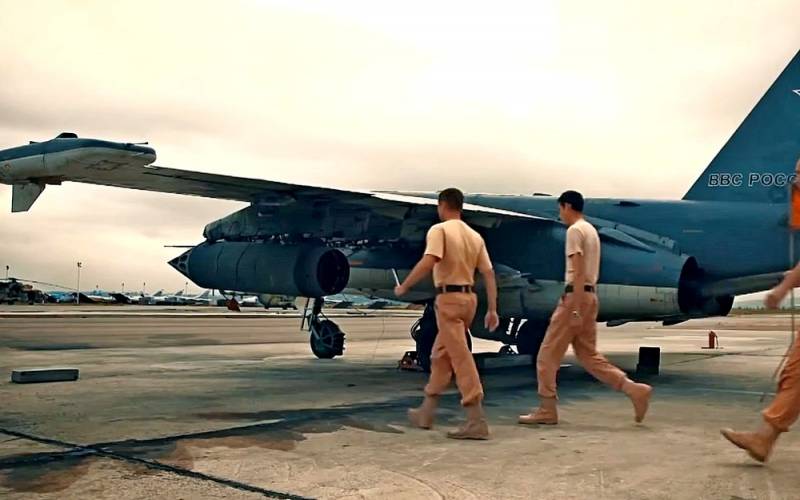 The largest NATO exercise "Defender Europe - 2021" after the collapse of the USSR will begin very soon not far from the western borders of our country. Their purpose is not particularly hidden: the military personnel of the North Atlantic Alliance will practice maneuvers and attack schemes on our country, to counter which this "defensive" bloc was created. But what if, in a certain scenario, the Kremlin decides to launch a preemptive strike itself?
The question is extremely controversial. It should be very clearly understood that Russia is very seriously inferior to a united Europe, supported by the United States, in conventional weapons. It is estimated that in the event of a war in our country, the NATO bloc will be able to fire from 1000 to 1500 cruise missiles in just one day. The operation will involve from 1500 to 2000 combat aircraft, and another 400 to 500 winged carrier-based aircraft, as well as strike UAVs. At the same time, more than fifty surface ships of the North Atlantic Alliance and from 20 to 25 multipurpose nuclear submarines will carry out missile strikes.
This is, without exaggeration, a terrible force, which no air defense / missile defense system can effectively resist for a long time. The aim of NATO's massive strikes will be to disable the infrastructure facilities of the RF Ministry of Defense for managing nuclear forces, communications, reconnaissance, combat aviation, space defense, the most combat-ready military formations, as well as government bodies. That is, for the military defeat of Russia, it must be blinded, stunned and disarmed by a swift combined attack, and then taken with a "tepid" one. Then the tank and mechanized divisions of the North Atlantic Alliance will be put into action, the infantry will occupy key military facilities and territories.
There is a kind of "Barbarossa-2 plan". Washington and Brussels clearly do not count on a full-scale nuclear war and do not believe that the conflict will last too long, since the mobilization and military-industrial potential of Russia and NATO are incomparable. Hypothetically, something like this can only work if a large military grouping of the North Atlantic Alliance is concentrated near our borders under some plausible pretext, such as large-scale exercises, and a sudden massive strike "without announcement" at 4.00:XNUMX am. In principle, we have already gone through something similar, and it ended badly for the aggressor.
True, it should be borne in mind that today much more technologically advanced types of weapons have appeared, and Russia's industrial potential is indeed very much inferior to the united West. NATO will not succeed in a dastardly "blitzkrieg" this time either, but the price of the issue for our country may end up being even higher than in 1941-1945. Therefore, the question arises again, is it not worth hitting first?
Let's say the geopolitical situation on the western borders is pre-war. The NATO bloc has assembled a large military grouping in Eastern Europe and is pulling the US Navy AUG to the Russian coast. Should we wait for the alliance to strike first with superior power, or to strike preemptively ourselves? And how can we really hit NATO first, if we take nuclear weapons aside?
Probably, we can talk about the use of the Iskander-M OTRK, the Kalibr cruise missiles, the hypersonic Daggers and Tsirkons, and the RF Aerospace Forces aviation. But there is one problem. If you look "here and now", then we do not yet have in our arsenal a sufficient number of missiles from the listed ones to guarantee zeroing the offensive potential of the NATO grouping. They still need to be produced and put into service. That is, without the use of nuclear weapons, we can "pinch" the alliance well, but not crush it.
At the same time, one must be aware of the consequences of such a step. If the USSR were the first to strike a preemptive strike against the Third Reich before June 22, 1941, actually starting the Second World War itself, then our country would become the "aggressor". With an extremely high degree of probability, Great Britain would side with Germany, and then the whole world history would then follow a different scenario, unfavorable for the Soviet Union. Initial tactical success would ultimately have turned into a strategic defeat. If Moscow attacks the NATO bloc first in 2021, we will not defeat the Western alliance, but they will appoint us as "bad guys", and then they will put pressure on a broad international coalition.
Taken together, this means that a preemptive strike is, alas, not our method. Our cause is just when we defend ourselves and then drive the enemy away. The only question is at what cost.