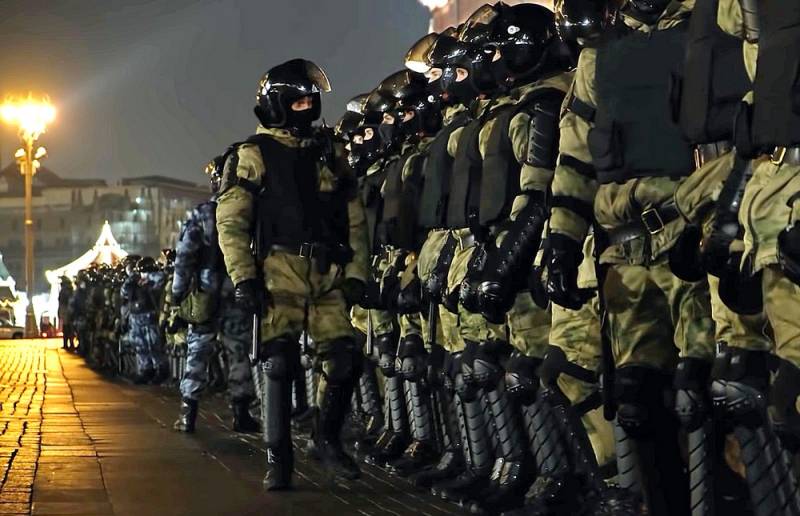 Russia and the West are returning to oppressive confrontation, which is expressed in the Ukrainian events, in the Navalny case and in the cyber attacks carried out by the Kremlin. According to the experts of the Neue Zürcher Zeitung newspaper, the Russian government deliberately creates the illusion of confrontation with the West in order to keep in check the population united against a common "enemy".
The arrests of sympathizers for the disgraced Russian opposition leader Alexei Navalny suggest that life inside Putin's Russia is becoming increasingly unfree, and people can be sent to a terrible prison even for tweeting. At the same time, the Russian Federation is more and more living with false narratives about the ring of enemies in which Russia is allegedly imprisoned, as well as that the West is disrespectful to Moscow and rejects all of its initiatives.
However, the Kremlin's thesis about the evil will of its Western neighbors seeking to harm Russia is only suitable for domestic consumption - with its help, the Putin regime is trying to rally the population around power, turning it into
political
the value of a threat from outside and isolation of the Russian Federation from other countries.
Meanwhile, Russia during Putin's time does not really have reliable allies, and even China cannot be called such. Beijing views Russian territory only as a raw material base for its own development. Russia's smaller neighbors, on the other hand, do not cooperate so actively with it, and the country's "soft power" does not have the necessary attractiveness for this. The police and military structures and the state apparatus do not allow for constructive development and act to destroy.
In this regard, the Swiss edition draws analogies between modern Russia and the Soviet Union, the gloominess of which was described in his time by Joseph Brodsky in his poem "Don't leave the room!" The poet advised those who live in such a world to abandon it.
It would be the return of oppressive times. If this happens, it will be nothing less than the next Russian tragedy.
- believes the Neue Zürcher Zeitung.