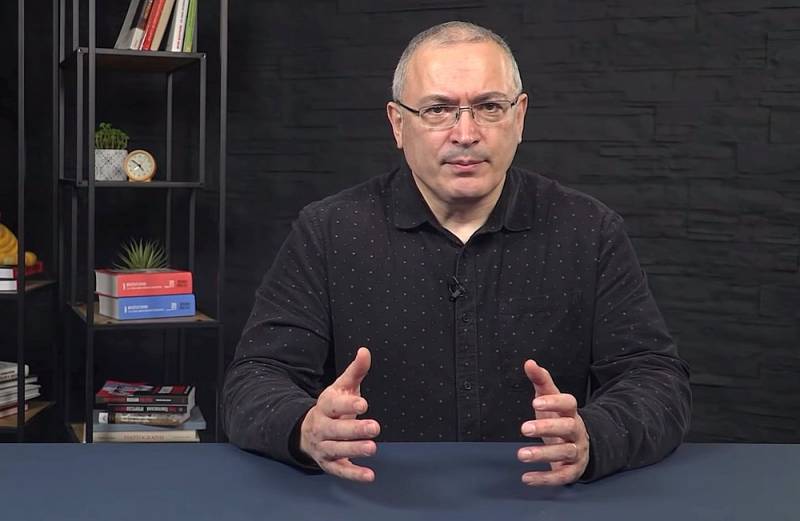 Having barely returned to Russia from abroad, opposition leader Alexei Navalny, who publicly accused President Putin of attempting to poison him, immediately found himself behind bars. And all that the Anti-Corruption Foundation (FBK) was able to do in his absence was to organize an action with flashlights illuminating the night sky. It is not surprising that she did not receive much public support. Another thing is surprising. What were Putin's enemy number one and his team counting on?
Opposition leader Navalny and his FBK attracted increased attention in Russia and around the world with their anti-corruption investigations, which caused great irritation among many of our compatriots. The film about "Putin's palace" has collected over one hundred million views. Alexei himself personally accused the Russian president of a failed attempt to poison him with chemical weapons. The "basic instinct" was to tell him that it was better to stay abroad, where he could continue his amateur investigative activities, run in German parks and receive generous donations from supporters. Instead, he flew back to Russia, where he fell into the hands of law enforcement agencies and received a decent real sentence instead of a suspended sentence. As a lawyer, he could not help but understand that this would all end. For more than two years, he retires from the public
policy
, will not be able to shoot the next revelations.
Why all this? Is "Putin's enemy number one" so shortsighted and stupid? The answer is not entirely straightforward.
First, you need to decide whether the video blogger, skillfully manipulating the minds of many of his viewers and supporters, is really the main enemy of the Russian president. Recall that until recently, he was considered the fugitive oligarch Khodorkovsky, who was forced to forget about the media activity of Alexei Navalny. But Mikhail Borisovich himself did not forget about this for a second, carefully monitoring the internal political processes in Russia.
The ex-owner of Yukos, despite 10 years behind bars, is still a very rich man. His fortune is estimated in different ways: from $ 500 million to $ 10 billion. He created the public organization "Open Russia", the goal of which is "civic education of adolescents and teaching them the basics of democracy", as well as educational, publishing and educational activities. This structure is officially recognized as undesirable in our country. In addition, the oligarch finances such media as MBH Media, Open Media, Meduza. In a sense, he can even be considered a functional analogue of the businessman-"philanthropist" George Soros. Why is Khodorkovsky specifically considered "Putin's enemy"?
He gave the answer himself in a programmatic article entitled "Russia Waiting for a Miracle". In it, he explained that his team was substantively working on changing the form of government in our country from "super-presidential" to presidential-parliamentary. The meaning of these changes was to significantly limit the powers of the head of state by expanding the legislative one. The government would be appointed and lay down powers before the Parliament. The latter would have the right to conduct his own parliamentary investigations. But what is wrong with these ideas?
On the one hand, everything seems to be correct and beautiful, in a Western way. On the other hand, the president would then turn into a nominal figure, and the real power would be transferred to the representative body. It would seem that there is nothing wrong with that, but in Russian realities everything would be decided by several parties, or rather, by those sponsors that would stand behind them. As a result, our country would be governed in accordance with a consensus among several oligarchs or their groupings that finance these parliamentary parties. It is clear that Mikhail Borisovich clearly had his own views on this. And where does Alexei Navalny have to do with it then?
It is interesting how Khodorkovsky commented on the opposition's prospects of going to jail after returning to Russia:
Well done. Although there is a risk. In my life, this was in 2003 ... I think that about Navalny one can give about the same forecast.
It turns out that everyone knew and understood in advance that Navalny would sit down. It can be assumed that Western curators convincingly "asked" him to return to Russia, promising that not a single hair will fly off his head. Indeed, if something happens to him in prison, all the bigwigs will fly towards President Putin, who will be immediately accused of settling scores with "enemy number one." That is why the oppositionist really runs the risk of becoming a "sacred victim of the regime", but it will be beneficial not to the Kremlin, but to the fugitive oligarch. He also has a serious financial resource, and its own media, and a public platform, and personal connections among the Western elites.
Such a person may well try to turn the widow Yulia Navalnaya into Tikhanovskaya-2, making her a nominal president. And then the country will be ruled by serious guys.