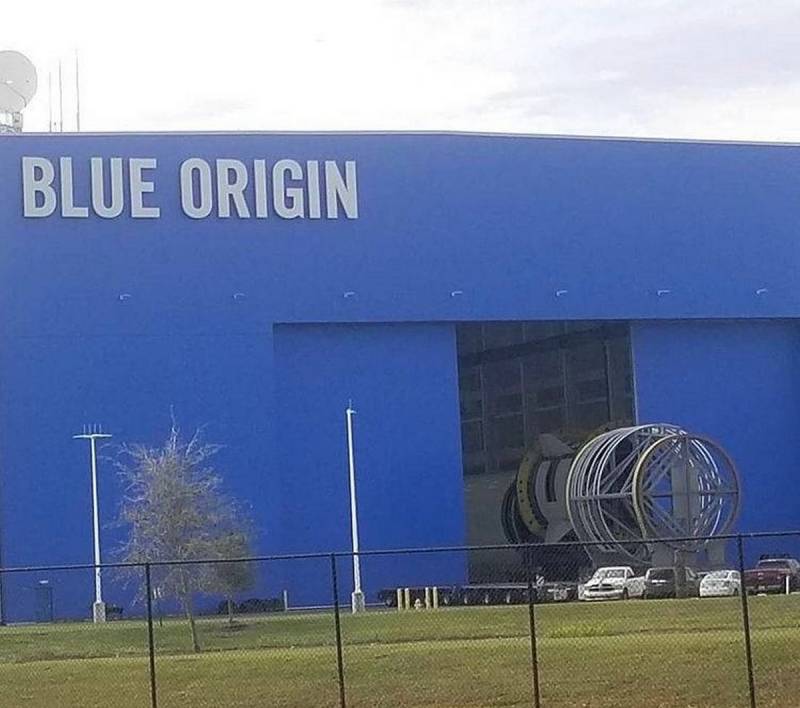 In the workshop of the American company Blue Origin, the first stage of the new heavy launch vehicle New Glenn was first seen. The rocket has three stages, the first of which will land vertically and can be reused.
The new rocket will be able to launch objects weighing up to 45 tons into low-earth orbit, as well as into geo-transfer orbit - loads weighing about 13 tons. The length of the largest rocket to date is 95 meters.
The first stage of the launch vehicle is planned to be equipped with 7 BE-4 engines operating on a methane-hydrogen mixture, also developed in the bowels of Blue Origin, founded in 2000 by Amazon CEO Jeff Bezos. The first tests of New Glenn are planned for this year.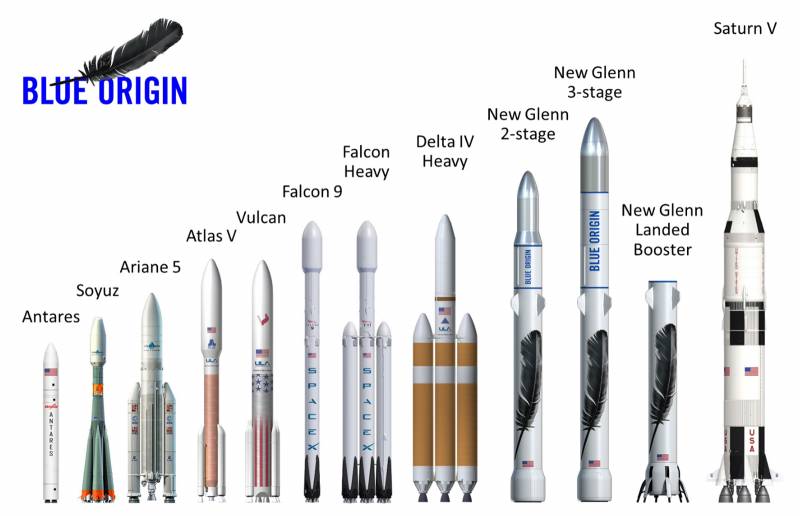 Blue Origin's signing of the corresponding agreement with NASA gives Bezos the opportunity to participate in tenders held each year by the National Aeronautics Administration for the provision of rocket launch services. In the contract with NASA, the company is listed as a potential provider of services for space missions.