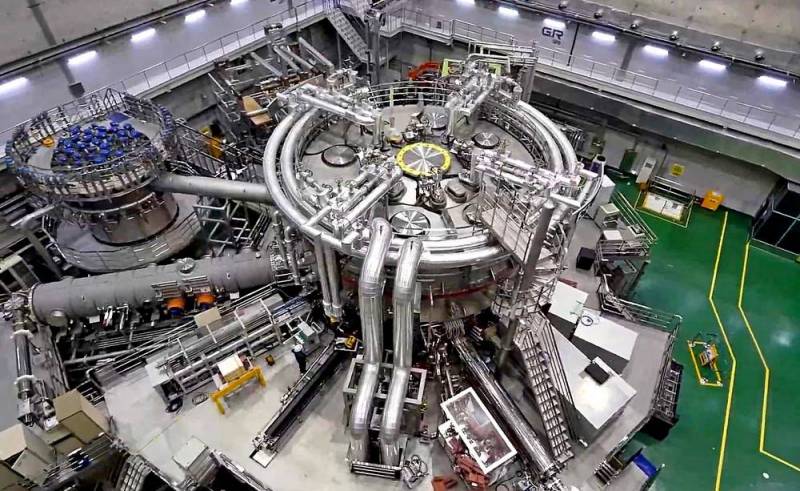 At the Institute of Nuclear Physics. Konstantinov (St. Petersburg) launched the world's most powerful neutron reactor PIK. This project can be safely called the oldest scientific long-term construction of the country, since work on it began in 1976.
The installation will be used for various scientific experiments, and therefore the attention of researchers from all over the world is riveted to it. It is planned that the device will reach its operating capacity of 100 MW by 2022.
Despite the fact that by the mid-80s PIK was more than half ready, the accident at the Chernobyl nuclear power plant "corrected" the plans of scientists. Then the USSR collapsed with all the ensuing consequences. As a result, the construction of a promising reactor was frozen.
In 2007, work on the project was resumed, and two years later the first start-up complex was put into operation. However, due to the Fukushima disaster, safety requirements were again tightened and much had to be reworked.
And so, on February 8, 2021, our project finally took place. At the same time, the aforementioned "long-term construction" undoubtedly went to his advantage. First, the equipment was improved, and safety was implemented at the level of a full-fledged nuclear power plant. Secondly, today only three reactors located in the USA, Germany and France can be called competitors of our PIK. However, the service life of the most "long-playing" of them will come out in 20 years, and the creation of new ones is not yet expected.
Consequently, by the 40s of this century we will become monopolists in the field of neutron research. That is why European institutions are already lining up to conduct experiments, and Germany has bought 15% of PIK's working time in advance.
However, despite the enthusiasm of foreign partners, the Russian neutron reactor will primarily work for domestic fundamental science, which will allow us to make breakthrough discoveries in various fields in the future.