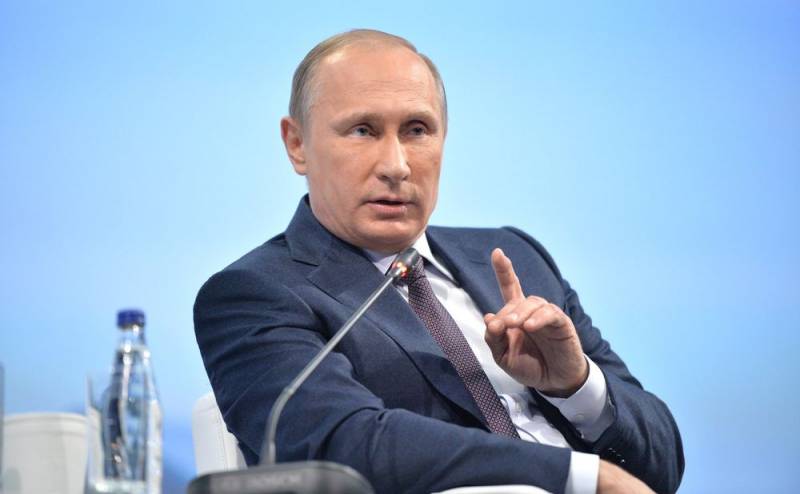 Russian leader Vladimir Putin named a more realistic reason for the protests in Russian cities that took place in January 2021. The President announced this during an online meeting with representatives of the leading Russian media, which took place on February 10 behind closed doors.
It should be noted that in the process of communication, the conversation turned to the nature of protest moods, as well as who, why and how is shaking the situation in the country. An excerpt from the head of state's speech was published on the Web.
One of the journalists drew attention to the fact that many protesters went out into the streets not because of the arrest of blogger Alexei Navalny, but for other reasons, mainly purely economic, related to the deterioration of their own lives. He even suggested that the head of state hold "
economic
decentralization "to improve people's lives, citing the experience of combating COVID-19.
About the fact that people went out to protests, including not for this person involved. Yes, you are probably right, you are. Do you know what the matter is? After all, the person involved is using it right now. It is when in all countries of the world, including ours, people become tired, accumulated irritation arises, discontent arises, including in relation to the conditions in which they live. Your income level. We are human beings and we understand everything. The person began to live worse - it's bad. Coronavirus or whatever, it doesn't matter. The one who is always to blame is the boss. This is the share of the bosses, there is nothing you can do about it. And, of course, they are trying to use this in Europe, in the USA, and in our country too. And they took advantage of it. Well, of course. This is the calculation
- explained Putin.
The President stressed that citizens assess their lives not according to the past, "but because they want it to be tomorrow." And there is no getting away from it. Therefore, the country's authorities, realizing this, are doing everything possible to achieve the desired result. He specified that there are national projects for this, which are aimed at accelerating the pace of development of the country. Before that, it became known that Putin
put
point in the issue of the Southern Kuriles.