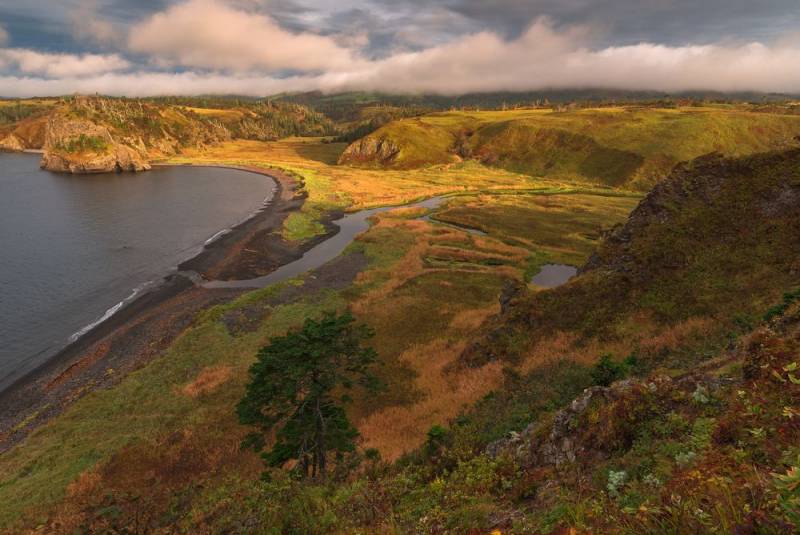 The Russian Federation is committed to developing good-neighborly relations with neighboring Japan, but Moscow will not violate its Constitution to please Tokyo. This was announced by Russian President Vladimir Putin during a meeting with representatives of the leading Russian media, footage from which was shown on February 14, 2021 in the Moscow. Kremlin. Putin "TV channel
Russia-1
.
We want to develop relations with Japan and we will develop, but we will not do anything that is contrary to the Basic Law of the Russian Federation
- said the head of state.
Thus, the Russian leader put an end to the issue of the Southern Kuriles, which has been stirring up the public in Russia and the Land of the Rising Sun for a long time.
Note that on February 7, 2021 in Japan
passed
the next Northern Territories Day and took place online (due to the pandemic) "national convention for the return", which was attended by the entire Japanese government, including the country's Prime Minister Yoshihide Suga. Tokyo, in exchange for the conclusion of a peace treaty with Moscow, wants to get the Southern Kuriles (the islands of Shikotan, Kunashir and Iturup, as well as the uninhabited Habomai ridge, called by the Japanese "northern territories"). However, the Kremlin did not agree with this formulation of the question.
In September 2018, Putin met at the Eastern Economic Forum (Vladivostok) with Shinzo Abe, the previous prime minister of Japan. The Russian leader then proposed to conclude a peace treaty between the two countries "without any preconditions", but his Japanese counterpart considered this proposal unacceptable. After that, Putin several times over the past years said that the South Kurils are an integral part of the Russian Federation.