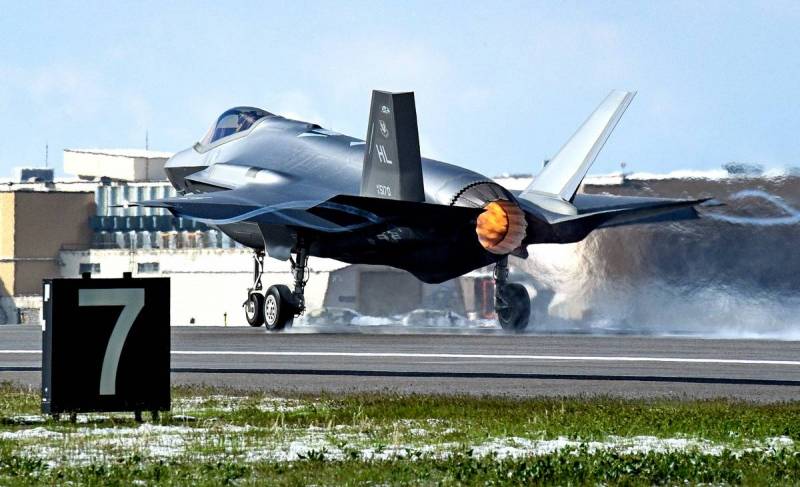 Serious engine problems with the fifth-generation F-35 stealth fighter continue to undermine the operational readiness of the entire US air fleet, Military Watch writes from the United States.
In 2021, these single-engine aircraft will take to the skies significantly fewer times than previously planned. This is due to the incessant difficulties with the F135 - the most powerful power unit ever installed on an aircraft of this type in the world. The Pentagon considers this a key issue. It is she who does not allow to achieve the combat capability of the F-35.
The engine is manufactured by Pratt & Whitney (owned by Raytheon Technologies Corp.), which, in addition to the above, also faced performance issues due to the large number of F-35s currently being produced. Many fighters are now being produced, but their performance characteristics are already receiving sharp criticism from officials, including several heads of the Pentagon.
One of the unsolved problems with the F135 is overheating of the surface coating on its turbine blades, which leads to their cracking. This leads to the fact that expensive power units serve less, i.e. they need to be taken out of service earlier. In addition, maintenance needs to be carried out more often, and this is all enormous costs.
The F-35s were supposed to replace the F-16s and not be much more expensive to maintain. As a result, it turned out that the operating costs of the problem aircraft are $ 31 thousand per hour, compared to $ 7,7 thousand per hour for a fully operational F-16.
At the same time, it is generally unknown whether large-scale problems with the combat readiness of the F-35 will ever be resolved. The US Air Force has already planned to reduce their purchases by more than 1/3 of the planned amount, having decided to purchase the time-tested F-16s, which have been in operation for more than 45 years, the American media summed up.