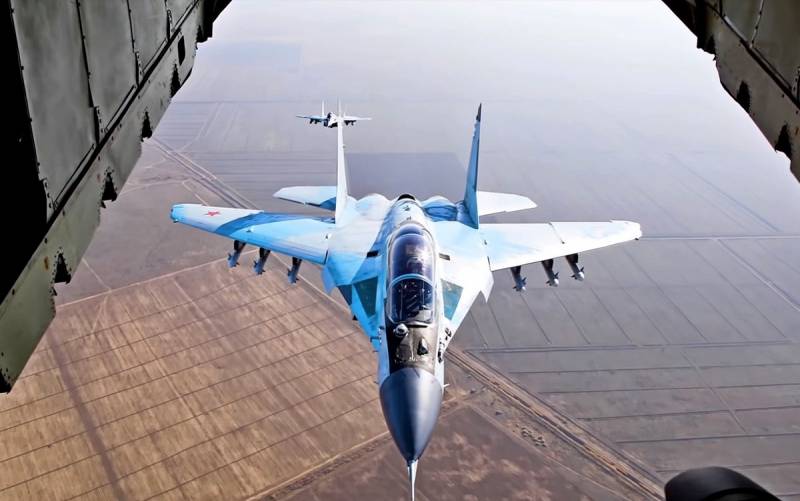 The Indian Air Force is seriously considering the possibility of signing a contract worth more than $ 5 billion for the purchase of over 100 units of the latest Russian MiG-35 4 ++ generation fighters, writes the American Military Watch, citing publications in the Indian media.
According to Indians, a preliminary agreement was reached after the Aero India 2021 air show, at which detailed negotiations took place between the Indian military and representatives of Rosoboronexport.
New Delhi aims to expand its fleet of modern fighter aircraft, increasing the number of such squadrons to 42 by 2035. India wants to remove from service the obsolete Soviet MiG-21 (about 150 units) and the French Mirage 2000 (about 50 units).
This means that the country will need to acquire at least 15 new squadrons over the next 14 years. At the same time, in December 2019, India removed 60 MiG-27 units from service ahead of schedule, which further complicated the implementation of an already ambitious task.
Indian experts expect the MiG-35 to become the main fighter of the Indian Air Force along with the locally made light Tejas. The ultra-modern MiG-35 is very promising, it has relatively low operating costs and maintenance requirements, and it can also use the infrastructure of the MiG-29 fighters in service with the Indian Air Force (more than 60 units). Therefore, the MiG-35 with a high degree of probability will be in service with the Indians for quality counteraction to the Chinese and Pakistani aviation.
The MiG-35 unconditionally surpasses anything that the Pakistani Air Force can oppose and is on a par with the advanced designs of China. Russia's willingness to let India produce the fighter under license virtually guarantees the success of the business. In addition, the Indians are eyeing the fifth generation Su-57 heavy fighter, but this is probably a more distant prospect than buying a MiG-35 in the near future, the US media summed up.