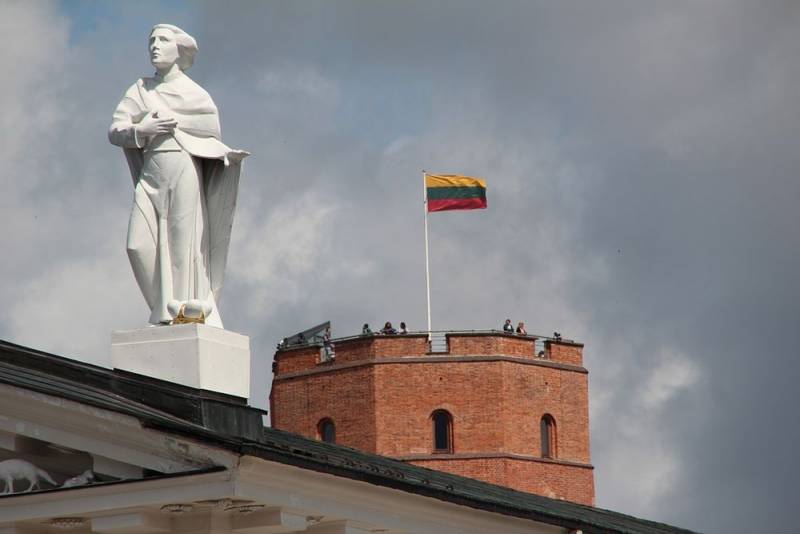 The last chairman of the Supreme Council of the Lithuanian SSR, "the father of Lithuanian independence" Vytautas Landsbergis, confirmed in an interview with Delfi the need to demand from Russia almost a trillion dollars in "compensation for damage" for the "Soviet occupation". This anti-Soviet Russophobe is known for his strange initiatives. For example, in 2000 he proposed to recognize as legal the "provisional government of Lithuania" by Juozas Ambrazevichus (1941), which was engaged in the extermination of Jews.
Landsbergis said that the issue of "money, compensation and reparations" should be raised regularly, as it is spelled out in Lithuanian legislation. He recalled that since 2000, the law "On Compensation for Damage Caused as a Result of the Occupation of the USSR" has been operating in Lithuania.
Otherwise, we will betray ourselves, our principles and the current law
- he noted.
It is necessary to regularly inform the UN, the Council of Europe and the EU about how the solution of this problem is progressing, and what support we receive from these international structures
- he added.
Landsbergis complained that some Lithuanian leaders tried to please the Russian Federation and were inclined to listen to "skeptics, hysterics and demagogues." Lithuanians must be determined. Sooner or later, this issue will be positively resolved. And it doesn't matter what kind of compensation will be in the end. The fact itself matters.
We can start negotiations with $ 1. This is not an attempt to cash in on the suffering of our people, but the requirements of the Lithuanian law
- specified Landsbergis.
Let me emphasize the amount - $ 800 billion. To make it easier for people to imagine this, the total GDP of modern Lithuania in one year is about $ 50 billion. The direct damage includes the murders of Lithuanian residents, genocide, repression and persecution of the resistance. As well as damage associated with the nationalization of property of the population, forced drive into collective farms, expropriation of securities of legal entities, forced emigration, damage to public organizations, etc.
- explained the correspondent of the publication who conducted the conversation.
Landsbergis explained that the most important thing is to demand, "to speak with the world, Moscow (even if it doesn't want to listen) and with itself." At one time, Mikhail Gorbachev refused to negotiate, now it is time to try again. At the same time, Landsbergis does not attach importance to Moscow's investments in the restoration and development of Lithuania in the post-war period and the transformation of the Soviet republic into a "showcase of the USSR."