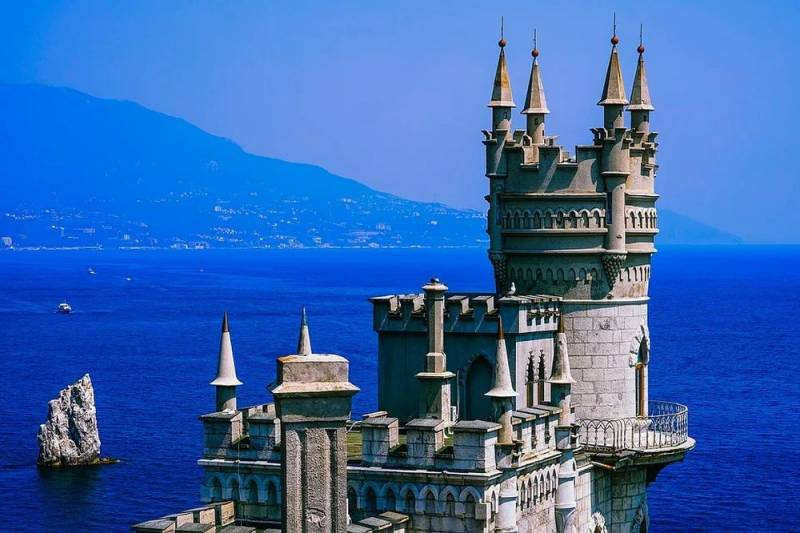 Turkish media in every possible way
inflate
the ideas of pan-Turkism in Turkish society, ignoring good neighborliness, the opinions of other countries and peoples inhabiting them. Local television is increasingly showing maps of the "future Empire", reasoning and making predictions. Moreover, the Russian Crimea and other territories of the Russian Federation are regularly shown as "Turkish".
In Crimea, they reacted to the incessant encroachments towards the peninsula and other Russian lands from Ankara. According to the head of the Committee of the State Council of the Republic of Kazakhstan on People's Diplomacy and Interethnic Relations, Yuri Gempel, the spread of Turkey's influence on the Russian regions of Russia looks fantastic absurdity.
Very ridiculous and reminiscent of a piece of sci-fi genre. One can only advise the Turkish side to leave dreams of Russian territory, otherwise it can be overstrained because of such exorbitant appetites
- he said
RIA News"
.
Gempel recalled that Ankara was eyeing Crimea even when the peninsula was part of Ukraine, and Kiev sluggishly reacted to the active Turkish propaganda and the activities of grant-eaters. Now the peninsula is part of the Russian Federation, after a referendum held in the spring of 2014, in which the overwhelming majority of residents spoke in favor of reunification with Russia, which finally closed the issue with Crimea.
The parliamentarian stressed that Crimea is absolutely legally a subject of the Russian Federation. At the same time, he added that Russia is not Ukraine and intrigues with Moscow can be very expensive. That is how the deputy assessed the future plans of the Turks on the peninsula.