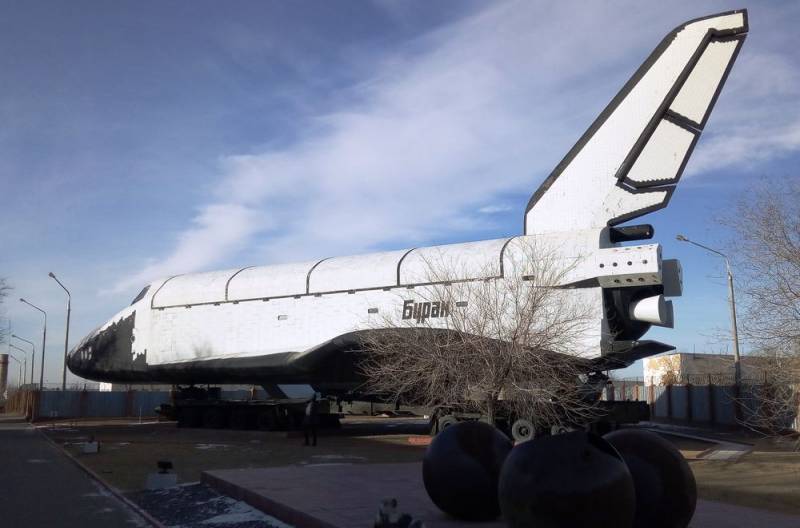 February 12, 2021 specialized interdistrict
economic
the court of the city of Almaty denied the Committee of State Property and Privatization of the Ministry of Finance of Kazakhstan to liquidate the Rocket and Space Company Baikonur JSC. At the same time, the court refused to return the property of the specified legal entity to the state property - a model and a second flight copy of the Soviet orbital reusable rocket ship. This is stated in a statement posted on the court's Facebook page.
The court clarified that the government department was trying to liquidate the company, collect 14 billion tenge (175,5 million rubles) from it and send the said property to the museum for further use. At the same time, government agencies did not indicate the date and parties to the transaction with property (Buran 1.02 and PM OK-MT 0.07), i.e. when and by whom the "Soviet shuttles" were transferred. Therefore, the court could not recognize the transaction as invalid, and it is impossible to transfer the property without liquidation of the legal entity under Kazakh law.
It should be recalled that the head of the Russian state corporation "Roscosmos" Dmitry Rogozin
wanted to buy
this property is stored at the Baikonur cosmodrome, but he was unable to find its owner. After a while, the head of RSC Baikonur JSC, a Kazakh businessman, Dauren Musa (born 1974), appeared, he said that he had spent a lot of money to preserve rare spacecraft.
After that there was a pause, apparently the parties were trying to come to an agreement. But after a while it became known that the Kazakh authorities decided to sue the property. Time will tell whether the "Soviet shuttles" will become museum exhibits. Unfortunately, so far Moscow and Nur-Sultan (Astana) cannot share the remaining Soviet legacy. We will follow the development of events with interest.