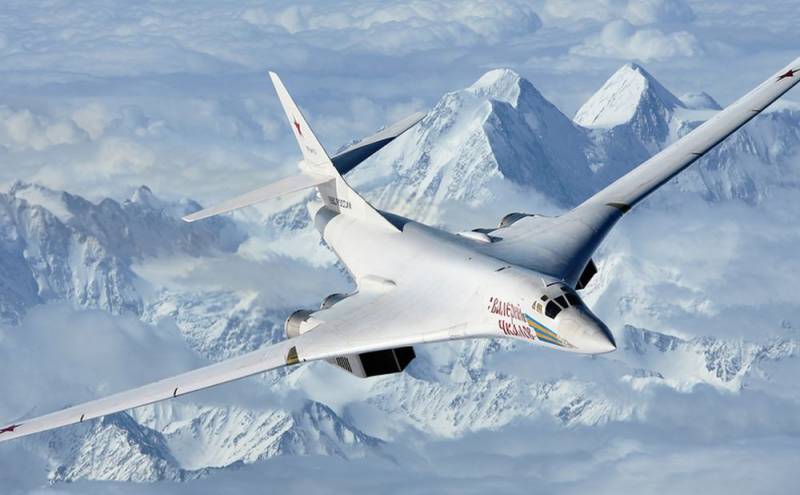 According to the statement of the Russian Ministry of Defense, two strategic bombers-missile carriers Tu-160 of the Russian Aerospace Forces performed a planned (routine) flight over the neutral waters of the Barents, Greenland and Norwegian seas. However, the actions of the Russians are more like practicing a training strike by "strategists" on the NATO base in Iceland, writes the American magazine Forbes.
The Russian military department specified that the flight duration was 12 hours and was carried out in strict compliance with international norms and rules for the use of airspace. The Russian strategic aircraft that took off from the Engels airbase in the Saratov region were accompanied by a pair of MiG-31 high-altitude interceptors, which took off from the airfield
Rogachevo
on the Novaya Zemlya archipelago. Two Norwegian F-16 fighters from the Bodo base went to intercept the Russian "strategists" flying near Norway.
The Tupolevs are best suited for a successful attack on Iceland. They literally "rushed" in her direction. It was extremely interesting and suspicious.
- said Hans Christensen, an expert from the Federation of American Scientists in Washington.
The aforementioned Tu-160 flight can be considered Moscow's response to the deployment of US Air Force B-1 bombers in Norway and B-2 bombers in Iceland. "Bears" are carriers of nuclear weapons and a whole arsenal of various non-nuclear weapons, anti-ship, anti-bunker and others.
In addition, Brussels entered into an agreement with Reykjavik and sent Alliance aircraft to patrol the skies of Iceland to control the airspace between the island and the vast Greenland. Recently, the British Air Force Typhoon, the Italian Air Force F-35 and the United States Air Force F-15 have visited it.
This makes Iceland a very important target for Russian "strategists"
- summed up Christensen.
At present, Russia and NATO are sending more and more aircraft to Northern Europe. They will come in handy if the "cold war" becomes real, the media from the United States promisingly summed up.