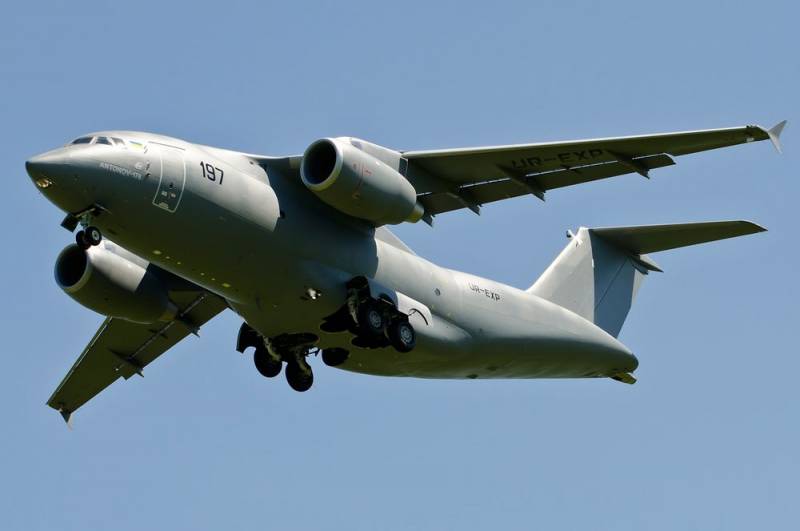 State Aviation Service of Ukraine (State Aviation Service), the regulator responsible for the implementation of the national
policy
in the field of civil aviation and the use of the country's airspace, banned a large number of aircraft from flying into the sky, including two of the latest Ukrainian aircraft. This is stated in a document published on the official website of the department.
State Aviation issued order No. 224 of February 10, 2021, based on a large number of Ukrainian regulatory documents. The order says about the exclusion of An-132D (rn UR-EXK - factory 001) and An-178 (rn UR-EXP - factory 001) from the State Register of Civil Aircraft of Ukraine.
The actions of the department are connected with the fact that these aircraft had not been airworthy for two years. In addition, the authorized state body during this time did not have access to them to monitor their airworthiness and operation.
We remind you that in 2015, Antonov State Enterprise (Ukraine) and Taqnia Aeronautics (Saudi Arabia) decided to jointly "develop" the An-132D aircraft based on the Soviet An-32. In 2016, a pre-production prototype appeared. The first flight of the An-132D demonstrator aircraft took place in 2017 and it was presented at one of the aviation exhibitions. In 2018, the construction of an aircraft assembly plant in Saudi Arabia was actively discussed. But something didn't go as planned. In 2019, the cooperation of the parties was terminated.
Development of the An-178 by Antonov State Enterprise began in 2010. In 2015, the D-436-148FM gas turbine engine appeared, designed for the An-178, the presentation of the first copy of this aircraft took place and flight tests began. In a fit of "patriotism" they even wanted to call the plane "Amet-Khan Sultan" (twice Hero of the Soviet Union), "Stepan Bandera" or "Cyborg", but it did not work out. In 2017, the An-178 development program actually stopped. At international exhibitions in 2018-2019, the aircraft was presented in the form of a model; it did not participate in the flight program.