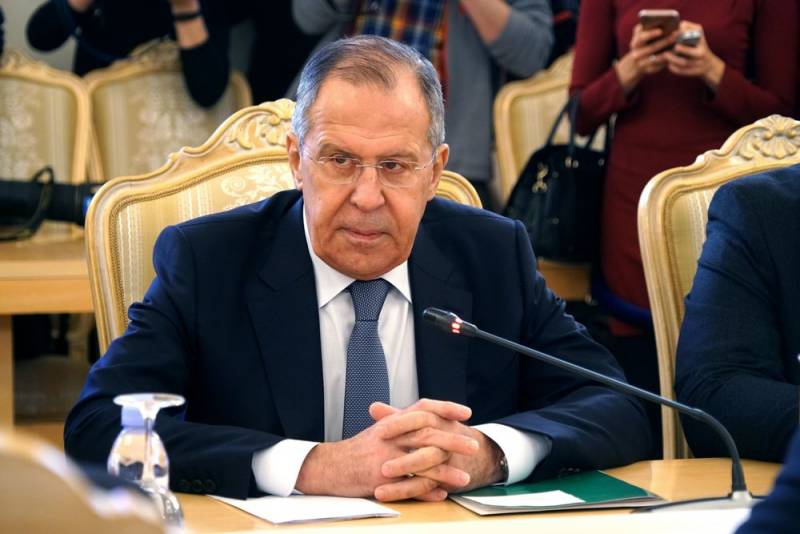 British newspaper Financial Times exploded
article
that some people in Europe still can't get over
"Humiliation"
Chief European diplomat Josep Borrell in Moscow in early February. Allegedly, the words of Russian Foreign Minister Sergei Lavrov, said to the representative of Brussels, could "freeze" for a long time the already complicated relations between the Russian Federation and the EU.
European readers commented on Lavrov's threats to break with the EU.
Moscow has not lived up to the hopes of becoming a modern democracy? Indeed? The EU needs to take a close look at the repressive methods it uses against its member states, not to mention countries like the Middle East
- says Kulture.
I bet most Russians would like to live in a normal country. But their leaders have kept the nation in poverty and oppression for centuries. Despite huge resources,
economy
Russia today is the size of Italy. For some reason the Russians can't get rid of their corrupt leaders, while at the same time they seem to long for a strong leader
- said Mozsart.
The author does not understand what Nord Stream 2 is. Although described as a natural gas pipeline, it is actually a hyper loop. Depending on the pressure, he can push memes in both directions. Russians and Germans have been linked by friendship and family ties for centuries, which is why this project is so important for both countries.
- wrote I'm here for the tech with humor.
The EU and Borrell look very stupid. But maybe the European Union should still quarrel with Russia? Add to that the quarrels with the UK and the US. Ultimately we will have to "go to bed with China" ...
- Let's be rational explained.
The ruling Russian elite is tired of foreign intrigues and the Russophobic EU. I think the idea is clear. There is no point in a good game. Russia does not need a cowardly EU
- added Darius Jedburg.
Putin finds himself increasingly isolated. When his government is overthrown, and he is put on the wanted list, where, in his opinion, will he receive asylum?
- noticed physicscitizen.
Germany, France, Italy, Spain, Austria, Greece, etc. want good relations with Russia. Great European powers. Russia does not want to deal with the Baltic countries, Poland, Scandinavia and Benelux, which are loyal to the United States, not Brussels. The Netherlands was once Russia's second to third largest trading partner, but the MH-17 plane crash in the Donbas spoiled relations between the two countries.

The only way to maintain friendship with Russia is through the collapse of the EU. Russians do not want the collapse of the EU, but they want to be able to deal with those who want to cooperate, regardless of those who want hostility. Remember that countries like Poland and Lithuania are playing their own geopolitical game at the expense of the EU. Finally, the treatment of Mr. Borrell is shameful, but what are you waiting for when your European Parliament is full of brainwashed idiots?
- summed up Nine Points.