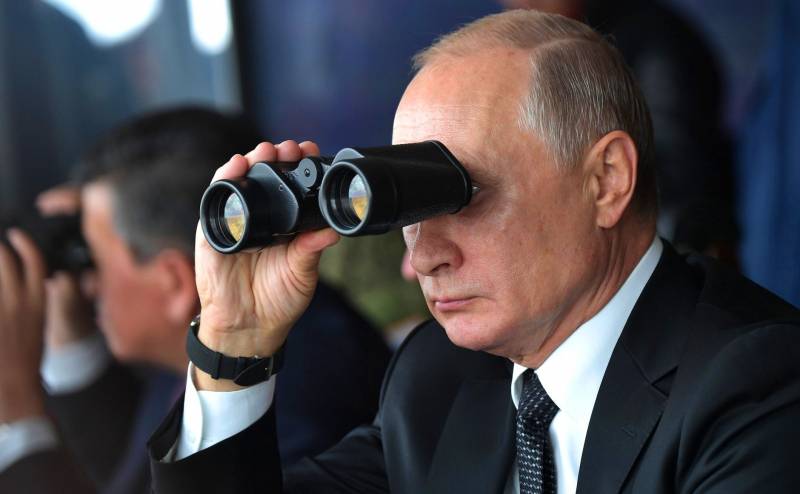 On whether the Russian authorities should be afraid of the opposition
policy
Alexei Navalny, a new article on the analytical website The Strategist at the Australian Institute for Strategic Policy (ASPI) argues.
Images of corruption and regime decline, coupled with physically fragile but insanely brave Navalny, who confronts those who seek to eliminate him, have sparked the most massive protests in Russia since the wild inter-rule of the 1990s.

- pointed out the author of the publication, Anastasia Kapetas (Anastasia Kapetas).
President Vladimir Putin, it is alleged, could have dealt with corruption himself,
economic
problems, as well as tackle national projects to modernize infrastructure, reform the judiciary and curb the oligarchy.
However, it is difficult to imagine how such initiatives will be financed from the "public purse". Fossil fuel demand has plummeted during the Covid-19 pandemic and is likely to decline further as a number of states switch to renewable energy sources. But even the very emergence of such a reform program can stop Putin's ratings decline.
Another option is to follow the Chinese model, that is, increased repression [...] or find a second Crimea in order to allow another nationalist outburst. There are some signs that the Kremlin is exploring the second option, but Russian political scientist Leonid Radzikhovsky argues that the public has neither the desire nor the additional funds for further foreign policy adventurism.

- noted in the text.
And new persecution, as noted, is unlikely to diminish the public discontent and apathy that smolder away from the gaze of the state in anticipation of the right moment.
Additional political reforms are probably out of the question, because Putin has rather carefully removed all democratic institutions that may have linked street protests to political change. All of this potentially raises the stakes for the authorities

- approved in the analysis.
This does not mean, the expert continues, that Putin has already faced any immediate problems. His power can last for at least a decade. However, in general, the vector has already been set.
Despite the concept of a resurgent Russia as a fearsome global player, the good times for Putin and his associates are likely over. They will have to work harder and spend more to maintain their power. […] For those at the very top, the prospect of luxurious and secure retreat in a palace by the sea may start to seem increasingly distant

- the author makes the final conclusions.