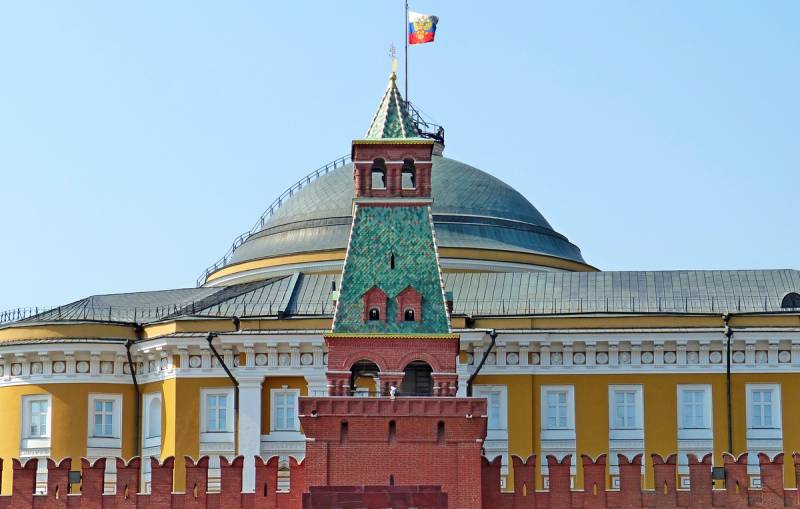 The official Kremlin, through the mouth of Vladimir Putin's press secretary Dmitry Peskov, expressed support for the position of Russian Foreign Minister Sergei Lavrov that, if necessary, Moscow is ready to break off relations with Brussels, which Lavrov said in an interview with Vladimir Solovyov on the Soloviev Live YouTube channel.
If Russia is faced with a destructive line that damages our infrastructure and interests, then it must be prepared in advance for such unfriendly steps
- said Peskov in a conversation with media representatives.
A radical deterioration in relations between the Russian Federation and the European Union is possible if "madness" prevails in bilateral relations, and reasonable cooperation between the Russian Federation and the EU comes to naught. If Europe follows the path of confrontation and one-sided "teachings" to Russia, Moscow must be prepared for the worst-case scenario.
In an interview with Vladimir Solovyov, Sergey Lavrov stressed that if the EU imposes threatening Russian
the economy
sanctions restrictions in sensitive areas, you need to be prepared for a break with Europe.
Want peace - get ready for war
Lavrov warned.
The head of Russian diplomacy also commented on the words of the head of the German Foreign Ministry, Heiko Maas, about the need to preserve Nord Stream 2 as an instrument of influence on Russia and said that the sanctions would not prevent Russia from defending its national interests in the international arena. Lavrov added that Western sanctions restrictions do not lead to the achievement of the goals facing the West, and questioned the reliability of the EU as an economic partner.