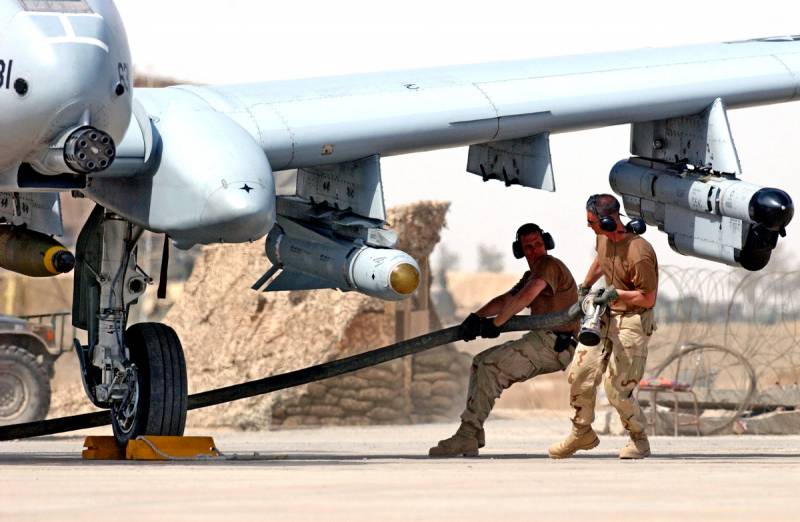 The US-led military coalition launched a series of strikes against pro-Iranian forces in eastern Syria in the areas bordering Iraq, attacking Tehran-backed militias fighting on the side of Bashar al-Assad. The Turkish newspaper Yeni Şafak writes about the actions of the Americans and their allied forces on Friday, February 12.
United States military aircraft hit the positions of pro-Iranian militants in the province of Deir el Zor near the Syrian-Iraqi border, where pipelines and trade routes from Iraq and Jordan to the SAR pass. The detachments operating in this territory are subordinate to the command of the IRGC.
On January 13, the Israeli Air Force launched a massive attack on eastern Syria in the Deir el Zor region, killing 40 fighters and injuring several dozen. Among the dead were those fighting in the ranks of the Lebanese Hezbollah and the Shiite militia of Afghanistan, the Fatimiyun Brigade.
The Israeli air strikes were carried out using intelligence received from the United States and were aimed at destroying weapons depots in Al-Bukamal near the Iraqi border and the city of Mayadin used by pro-Iranian militias.
According to the Associated Press, on January 11, Secretary of State Mike Pompeo discussed with the head of Israel's Mossad secret service Yossi Cohen about an upcoming military operation at Cafe Milano in Washington.