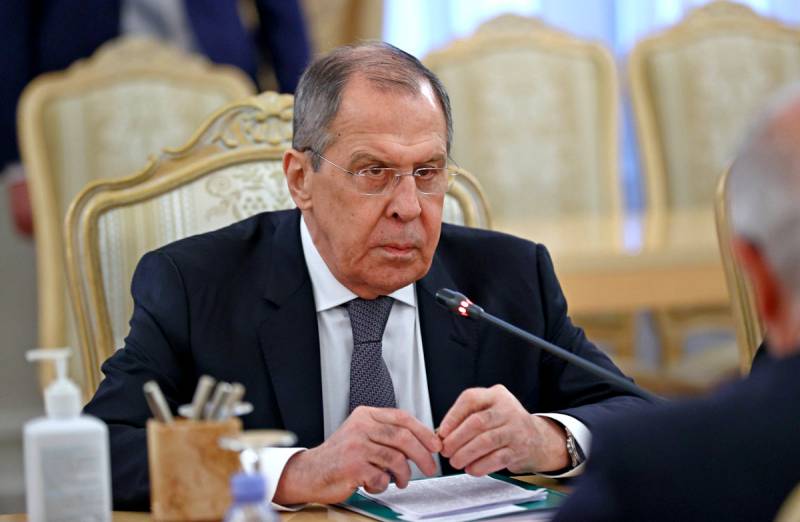 Europeans still cannot recover from the "humiliation" inflicted on the chief European diplomat, Josep Borrell, during his visit to Moscow in early February. The rebuke received by Borrell and the entire collective Europe from the head of the Russian Foreign Ministry, Sergei Lavrov, will further freeze the already difficult relations between the Russian Federation and the EU, experts of the Financial Times believe.
Many Western officials have lashed out at Moscow for such treatment of a senior EU official. European Parliament member from the Netherlands Katy Piri noted that Russia took advantage of the situation with Josep Borrell to "humiliate and insult" the EU, whose particular fault is the lack of a tough stance towards the Kremlin. At the same time, Russia did not show any regrets about what happened, as well as about the expulsion of diplomats from Poland, Sweden and Germany from the Russian Federation.
Sergey Lavrov noted that he used Borrell's visit to convey to the Europeans Russia's position and the desire to reset relations with Europe - in the opinion of the Russian authorities, they should be based on mutual respect and taking into account each other's points of view.
Researcher at the German Society for Foreign
policy
Andash Rat expressed the opinion that Moscow is thus giving a clear signal to Brussels.
The meaning of this message is: "do not interfere in our internal affairs." And for them, Navalny is an internal matter. They also wanted to send a signal that they are interested in good relations with the EU, but only if it is on Russia's terms
- Rat considers.